Precision Sports was started in 2008 with the intention of exposing the benefits of indoor golf for learning the game of golf and game improvement. With our discovery of indoor golf simulators and what they could be used for, we began to research more and more different types of golf simulator. From our experiences the company Precision Sports was developed with a mission to give an honest objective consultation, and an expectation that our high selection bar for our products would translate to our clients, and thereby benefit them whether their usage be commercial or residential.
Precision Sports promises to deliver honest and objective consultation, fair prices, quality installation and service to our service area. See our terms and privacy policy.
We represent more than one manufacturer, which means that you will not receive the hard sell on one type of golf simulator
We service all of the products that we sell
You can trade-in old equipment and use your credit to buy new equipment
We offer the best products
We have experience in operating our equipment for profit, and we are willing to share that information with you, so that you are successful
For our commercial clients, we offer a complimentary marketing package
Our leasing program is great for existing businesses and start ups
We have an exit strategy for you, when you need to upgrade or liquidate your equipment, we have a very active used equipment market, and our clients get preferential treatment
Precision Price Guarantee assures you that we will give you the best price
Call us at (518) 535-1744 or complete the contact form for more assistance with your purchase or rental.
Golf Simulators are mainly manufactured with two different kinds of hardware, sensor mat (clubhead tracking), and camera technology (available for both club, and ball tracking). While both are capable of providing entertainment, education, and training benefits, choosing the right technology for your specific application is critical to getting the full benefit of your purchase. That is why it is good that you are here at our site, we have chosen the best manufacturers of each technology, and the manufacturers that provide the most value.
Sure, you can build your own, but will it be durable, portable, weather-proof, and aesthetically pleasing? When you are considering purchasing or renting a putting green or a miniature golf course, you should be considering many of the above points, our products are very durable, aesthetically pleasing, easy to assemble and disassemble, and they are very portable or can be installed to be stationary. Combined with our commercial leasing program, owning your very own custom putting green, personal putting green, or miniature golf course is just a click away.
Precision Sports specializes in helping you to make the right decision, as you decide to embark upon your acquisition of a golf simulator, putting greens, ski slope simulator, or sports simulator. Should you buy it, lease it, rent it, or revenue share? The answer is ultimately up to you, but our objective consultation is extremely helpful.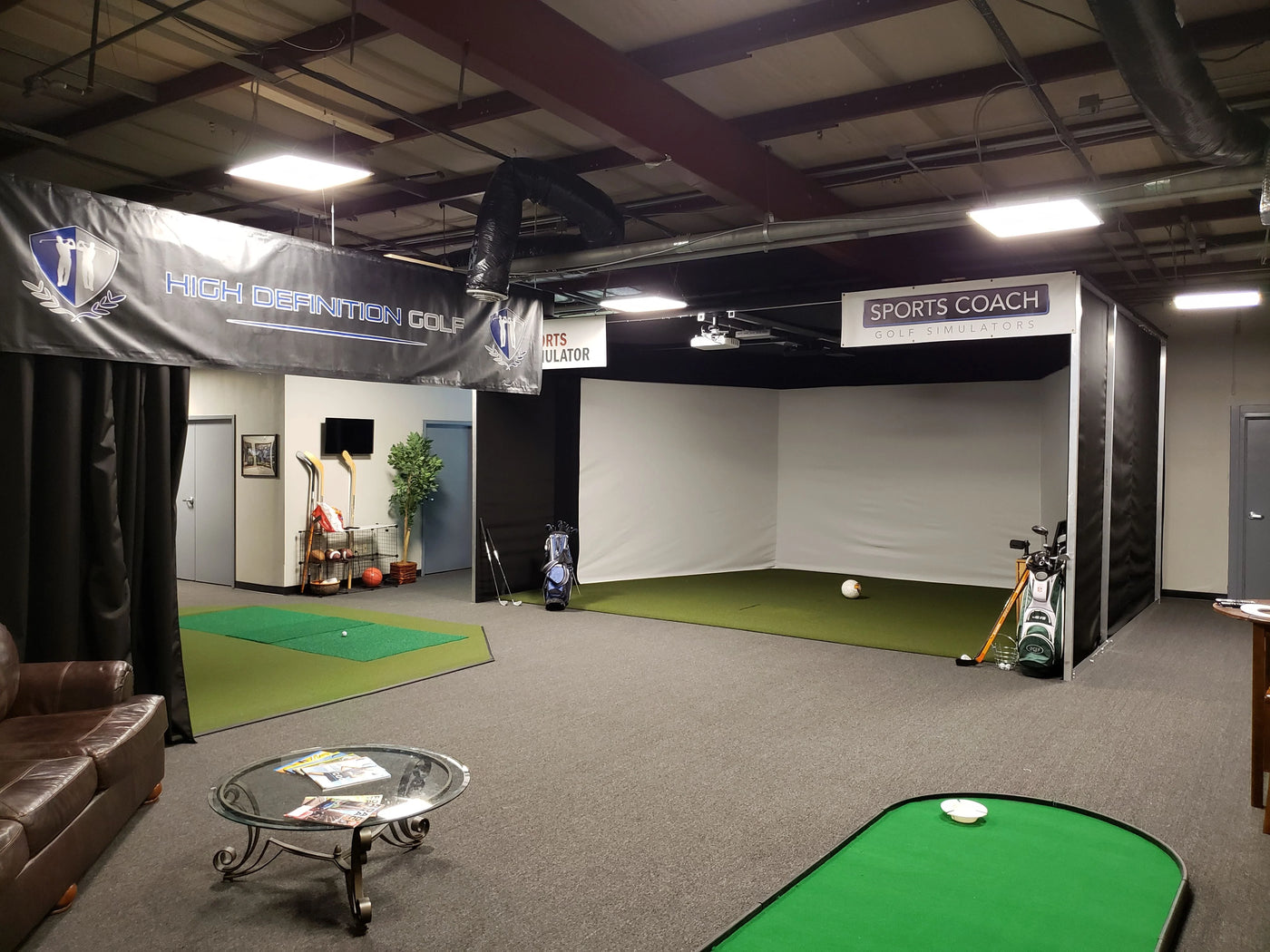 Before you buy...
Here are four things to consider before buying a golf simulator.