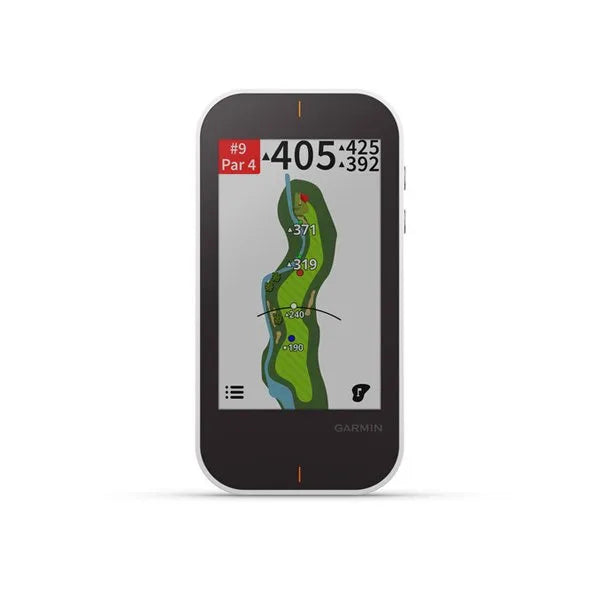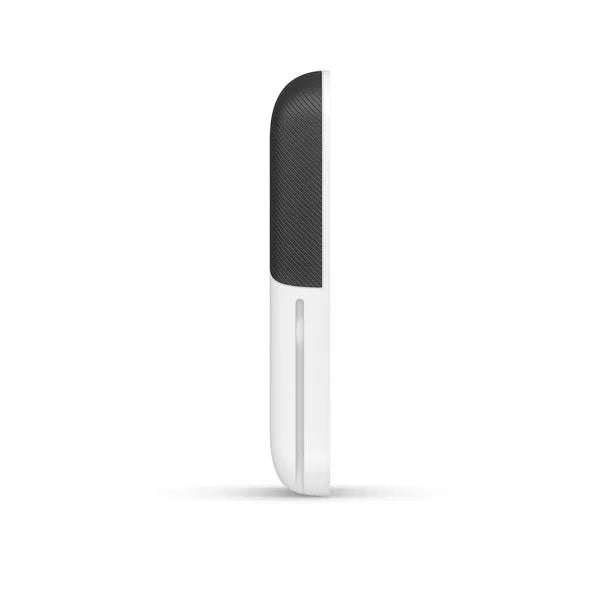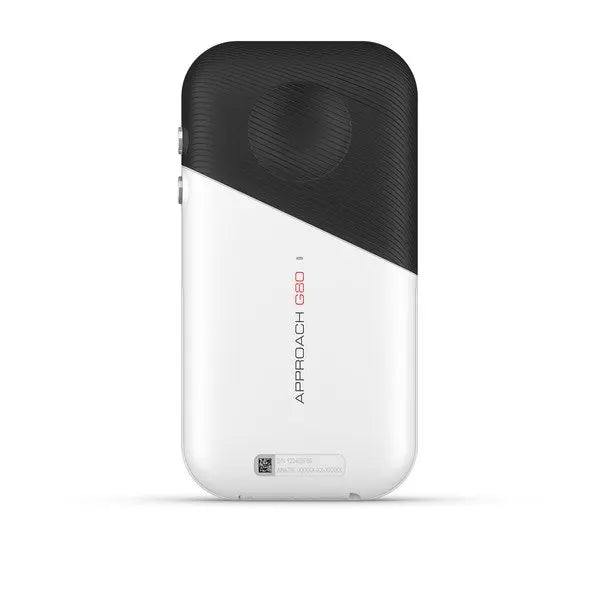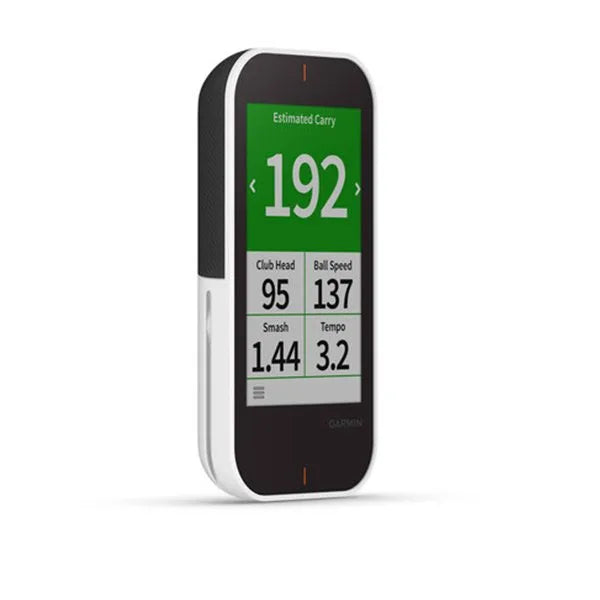 Approach G80 - Handheld GPS - Garmin
Low monthly payment with Affirm!
Ships in 3-5 Business Days
Approach G80 is the first all-in-one premium GPS golf handheld with integrated launch monitor, meaning you can easily track club head speed, ball speed, smash factor, swing tempo and estimated distance.
TAKE YOUR GAME FROM THE RANGE TO THE COURSE
You've got the magic touch. Now use it on this large 3.5" touchscreen display.
With more than 41,000 preloaded courses worldwide, you can take your talents anywhere.
Hone your technique with the integrated launch monitor.
Practice (mode) makes perfect. Test your skills, and improve your game.
Compete, compare and connect with the Garmin Golf™app.
Up to 15 hours on one charge? Swing away.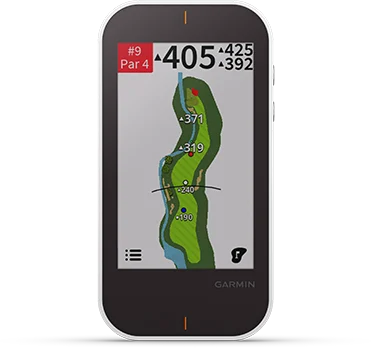 EASY-TO-READ SCREEN
Large 3.5" sunlight-readable touchscreen combines with a slim design and easy button access to get to radar.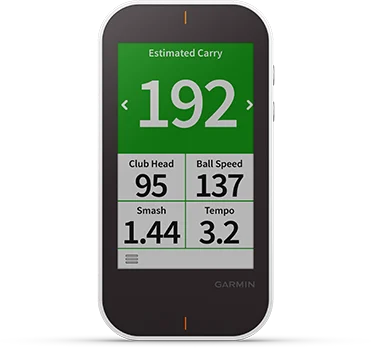 LAUNCH MONITOR
The quick-access radar button makes it easy to learn more about your shot, including estimated carry, club head and ball speed, smash factor and tempo.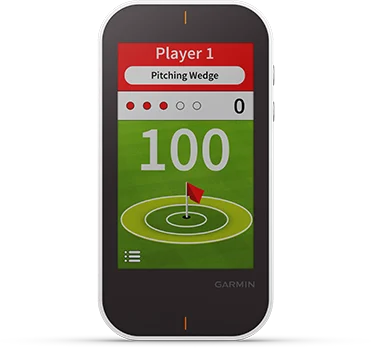 PRACTICE MODE
Warm up before hitting the links. This mode provides simple feedback, evaluates swing and helps you develop accuracy and consistency.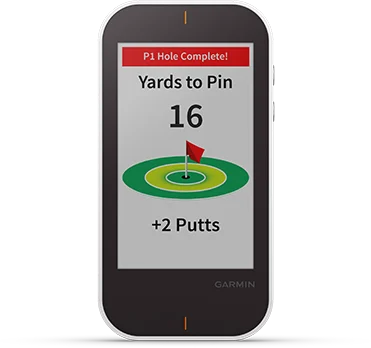 VIRTUAL ROUNDS
Compete against a friend on the driving range, play in a tournament against others, or try to beat your personal best.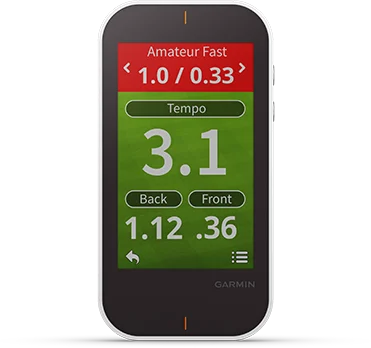 TEMPO TRAINING
This feature helps evaluate which backswing and downswing timings are best for you and provides instant feedback.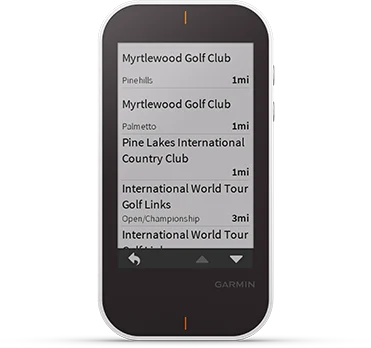 41,000 PRELOADED COURSES
Your handheld comes preloaded with more than 41,000 full-color Course View maps of golf courses from around the world. Download updates for the course you play most often.
TOUCH TARGETING
Touch any point on the display, and it shows precise distance to that spot — fairway, hazard, landing area or front, middle and back of the green.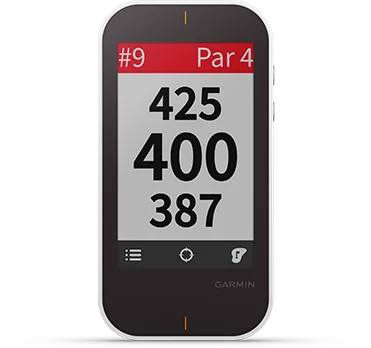 BIG NUMBERS MODE
This feature increases the type size, making it easier to read yardage numbers to the front, back and middle of the green.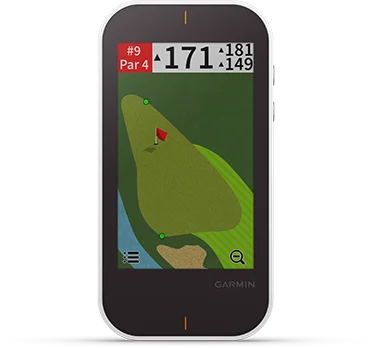 GREEN VIEW
The Green View feature gives you each green's true shape from wherever you are on the course, and it allows you to drag-and-drop the pin for greater accuracy.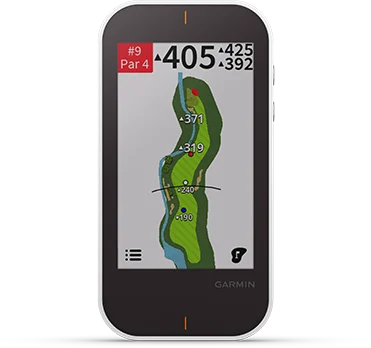 PLAYSLIKE DISTANCE
The PlaysLike Distance feature adjusts yardages to account for uphill and downhill shots.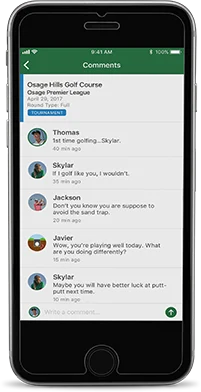 GARMIN GOLF APP
Pair with the Garmin Golf app to compete, compare and connect with fellow golfers worldwide.
GREEN CONTOUR DATA
Plan your best approach shot, and sink your putt with Green Contour Data. With your active Garmin Golf™ app membership, you can see the slope direction of the green on select courses directly on your device.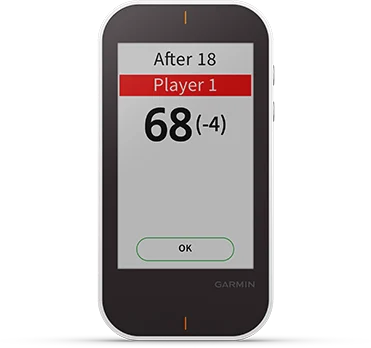 DIGITAL SCORECARD
Use your Approach G80 handheld as a digital scorecard to track Stroke Play, Stableford, Skins and Match Play with adjustable handicaps.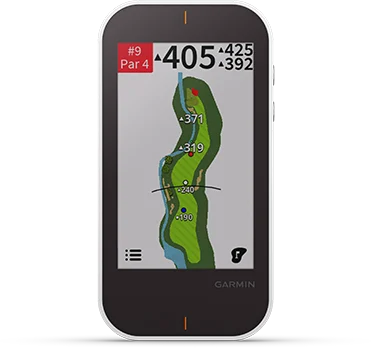 BATTERY LIFE
The Approach G80 handheld's rechargeable battery lasts up to 15 hours in GPS mode.
The Garmin Approach G80 Handheld GPS is a versatile device designed specifically for golfers. Here are some benefits of using it when golfing, especially if you're new to the sport:
Accurate Yardage Information: One of the most critical aspects of golf is knowing how far you are from the green or hazards. The Garmin Approach G80 provides precise yardage information to help you choose the right club for each shot.
Course Mapping: It comes preloaded with thousands of golf course maps, allowing you to see the layout of the course, including hazards, bunkers, water bodies, and the position of the greens.
Virtual Course Play: This feature allows you to virtually play on any course that's preloaded in the device. This can be a fantastic practice tool to familiarize yourself with different courses.
Practice Modes: The G80 has a range of practice modes, including a driving range mode and a chipping/putting mode. This can help you work on specific aspects of your game and track your progress over time.
Integrated Launch Monitor: This is a unique feature of the G80. It has a built-in launch monitor that measures metrics like swing speed, ball speed, and estimated distance. This can be immensely helpful in understanding your swing and how different clubs perform.
Game Analysis: The device keeps track of your stats during a round, including fairways hit, greens in regulation, and putts per round. This information can be very useful for identifying areas of your game that need improvement.
Handicap Scoring: It allows you to keep score for each round you play, and it calculates a handicap index based on your performance. This helps in tracking your progress and comparing your performance against other golfers.
Long Battery Life: The G80 typically has a long battery life, allowing you to use it for multiple rounds without needing to recharge.
Portable and Easy to Use: Being handheld, it's easy to carry around the course. The interface is generally user-friendly, and you don't need extensive technical knowledge to operate it.
Weather Information: Some models may provide weather updates, helping you plan your game and adjust your strategy based on current conditions.
Entertainment Features: Some models may have additional features, like games and challenges, to make your practice sessions more engaging and enjoyable.
Legal for Tournament Play: The G80 is usually conforming to the rules of golf, meaning you can use it in most tournament settings.
For a new golfer, the Garmin Approach G80 can be an excellent tool to quickly learn about the course, understand your own game, and make more informed decisions during a round. It can also be a valuable training aid to help you improve your skills over time.
Key Features:
Accurate yardage information with preloaded course maps.
Virtual course play and practice modes.
Integrated launch monitor for swing analysis.
Game analysis and handicap scoring.
Portable and easy-to-use handheld design.
Noteworthy Advantages:
Integrated launch monitor is a unique feature for swing analysis.
Offers virtual course play and a wide range of practice modes.
Comprehensive game analysis and handicap scoring.
Considerations for Choosing:
Budget: The Garmin Approach G80 and Bushnell Phantom generally offer more budget-friendly options, while the SkyCaddie SX500 tends to be higher-end and may come with a higher price tag.
Features: Depending on your needs, consider what features are most important to you. For example, if swing analysis and practice modes are crucial, the Garmin Approach G80 might be the best choice.
Usability: Think about how user-friendly the device is for you. This can include factors like screen size, button layout, and menu navigation.
Course Availability: Ensure that the device has preloaded maps for the courses you frequently play on.
Ultimately, the best choice will depend on your individual preferences, budget, and specific needs on the golf course. It's advisable to read reviews, compare prices, and, if possible, try out the devices in person to see which one feels most comfortable and useful to you. And of course, you can always call us at 518-456-4386 to speak to our on-staff PGA Pro for expert advice.
Manuals & Software Updates
Installing the Latest Software and Course Updates to the Approach G80
Software for your device should be kept up-to-date in order to take advantage of improvements and bug fixes. Updates are free and easy to install. To update the software on your device, please utilize one of the following methods.
Garmin Golf™ App
The Garmin Golf app will download software updates and update courses you play frequently behind the scenes while your device is connected to your mobile phone. There are no steps required for you to take to obtain the latest software. Generally, any released updates will take up to week to download before automatically prompting to install on your device. 
Garmin Express™ Software
Garmin Express software provides the ability to check and offer software updates and update all available courses each time you connect your device to the computer. For instructions on updating the software and courses, see Update Golf Courses and Device Software on an Approach® Golf device.