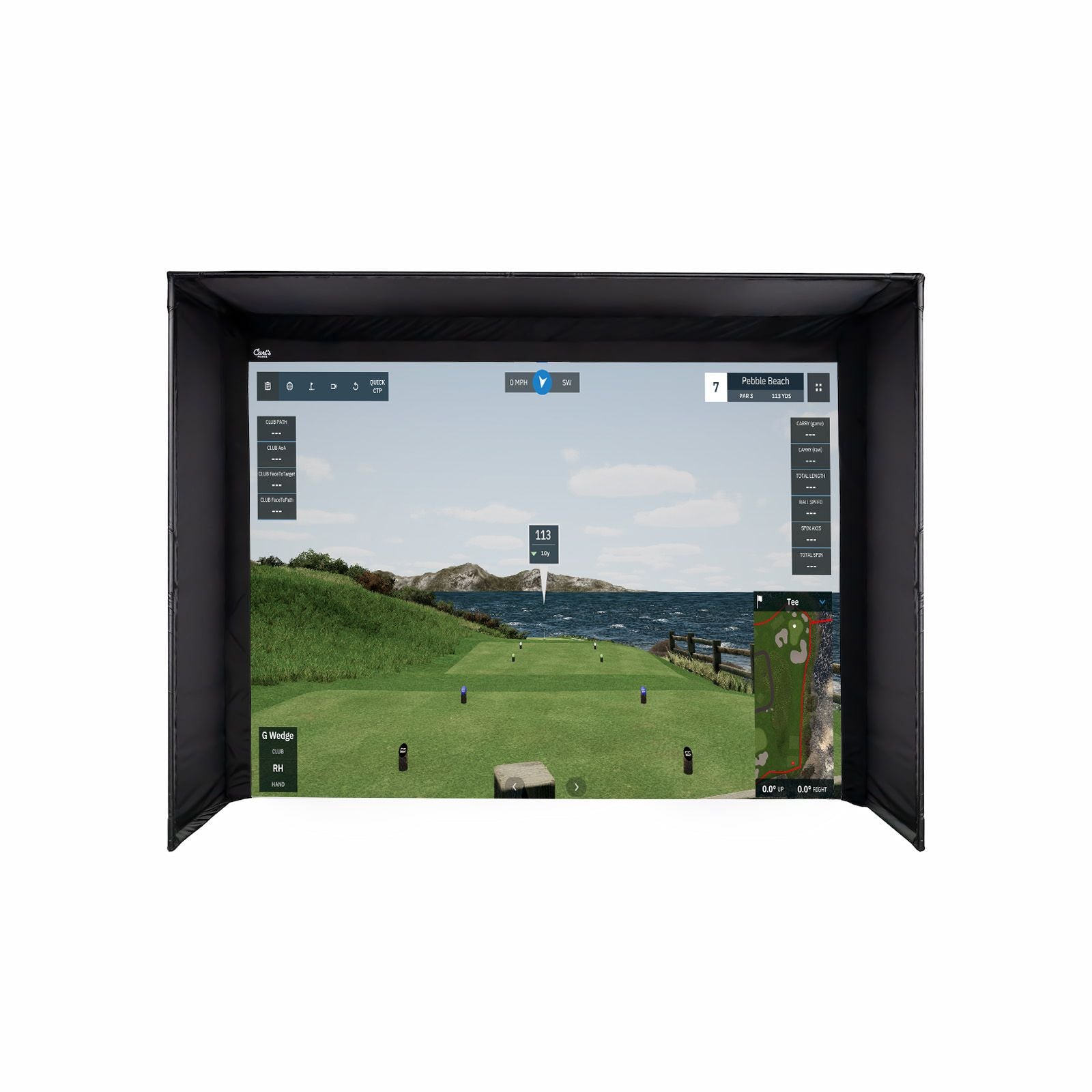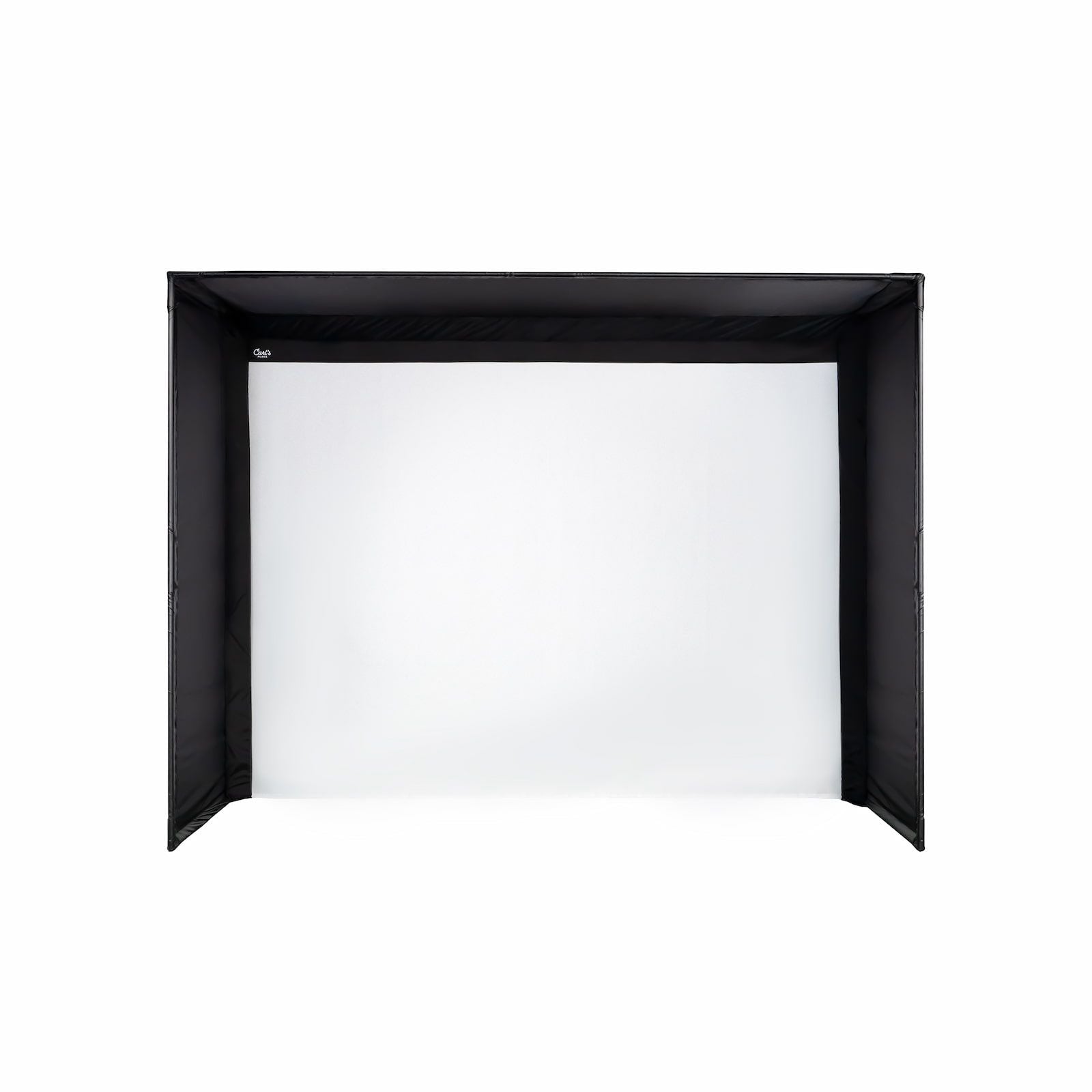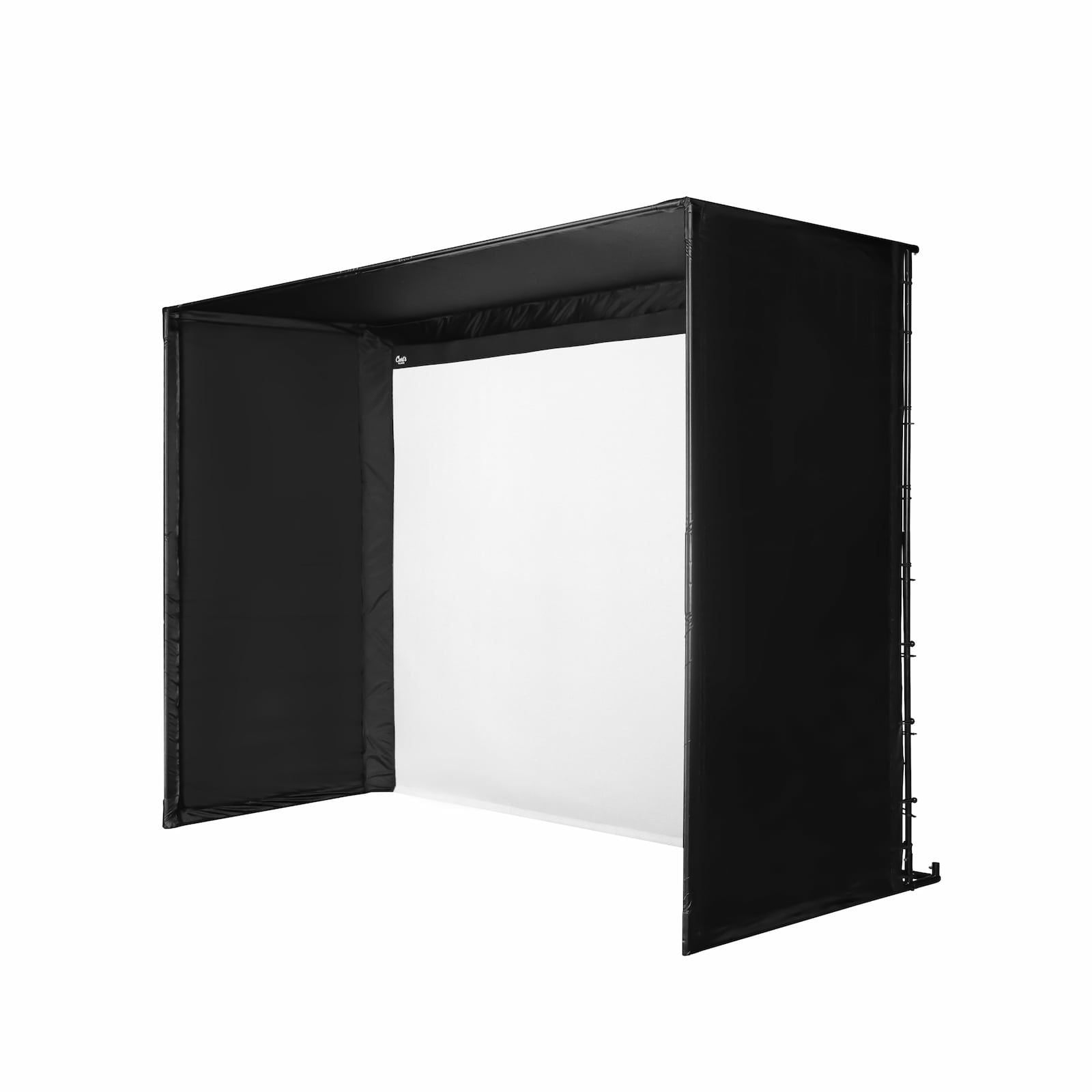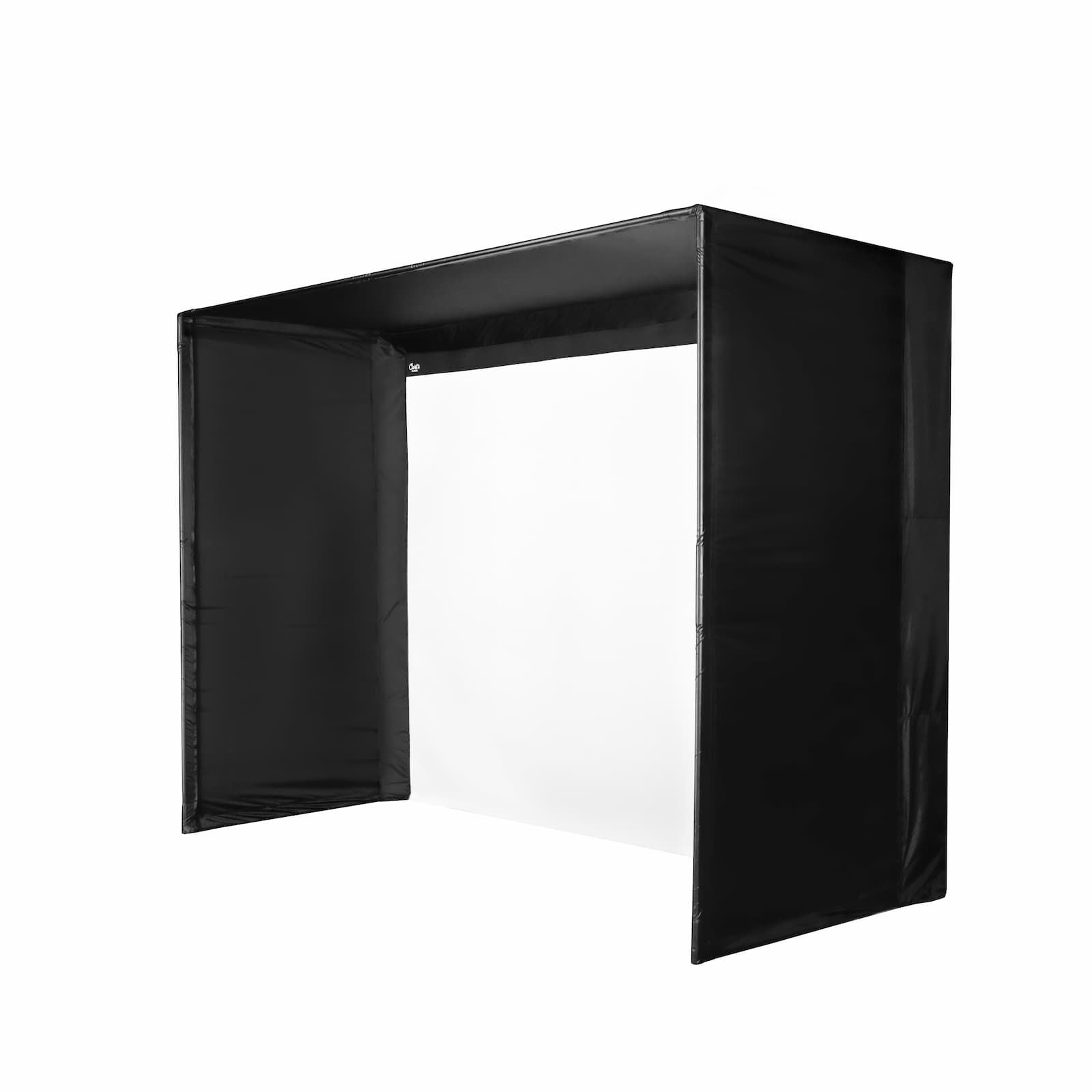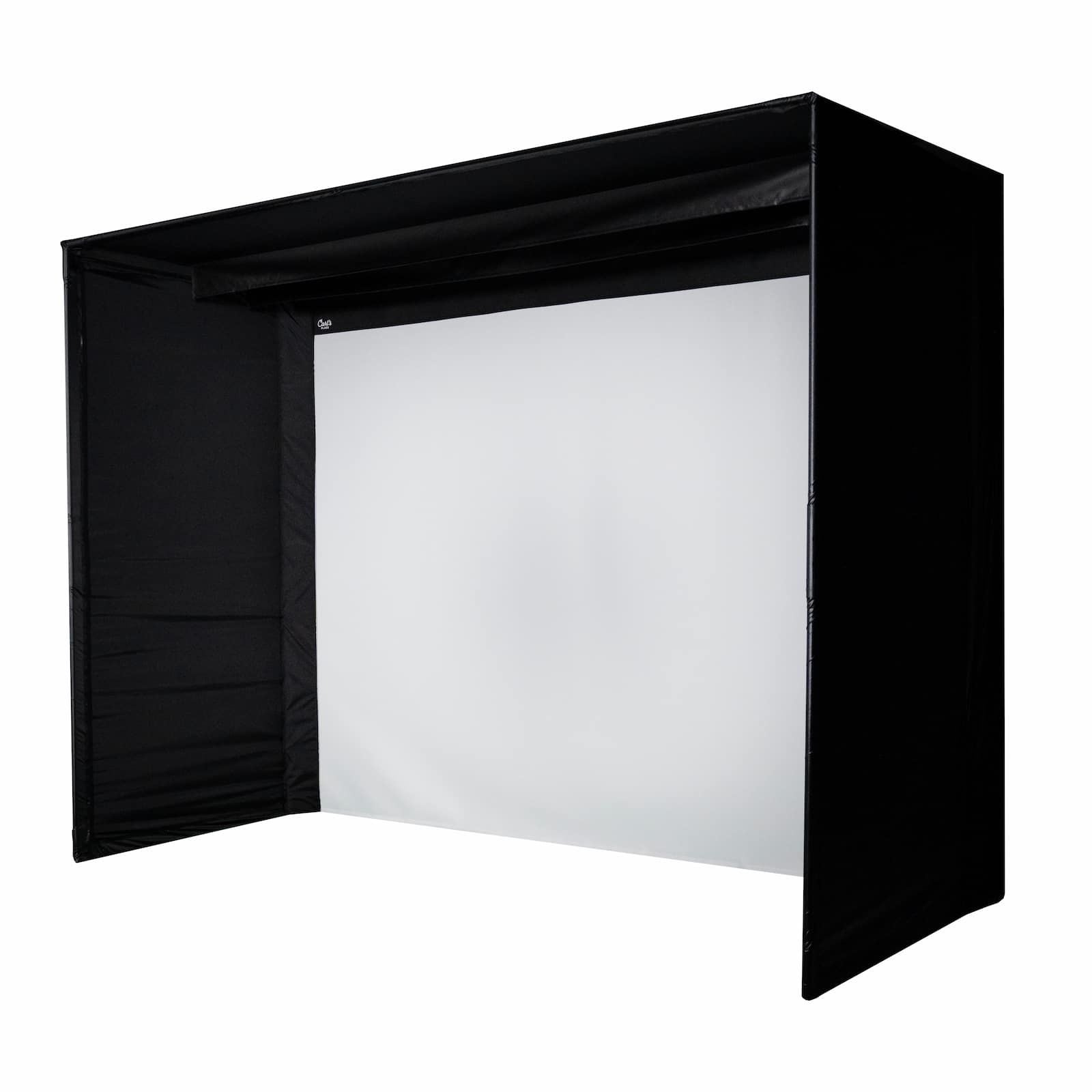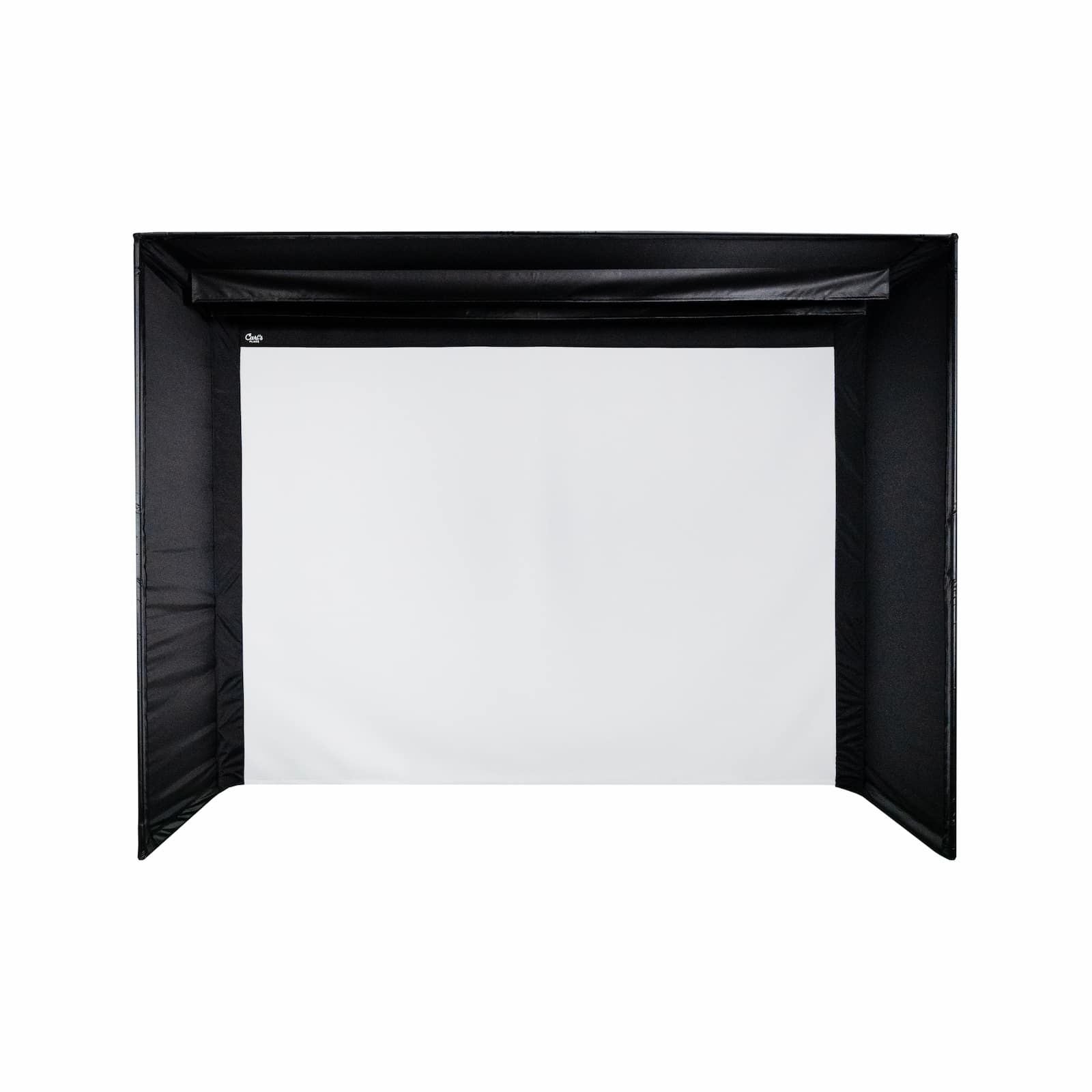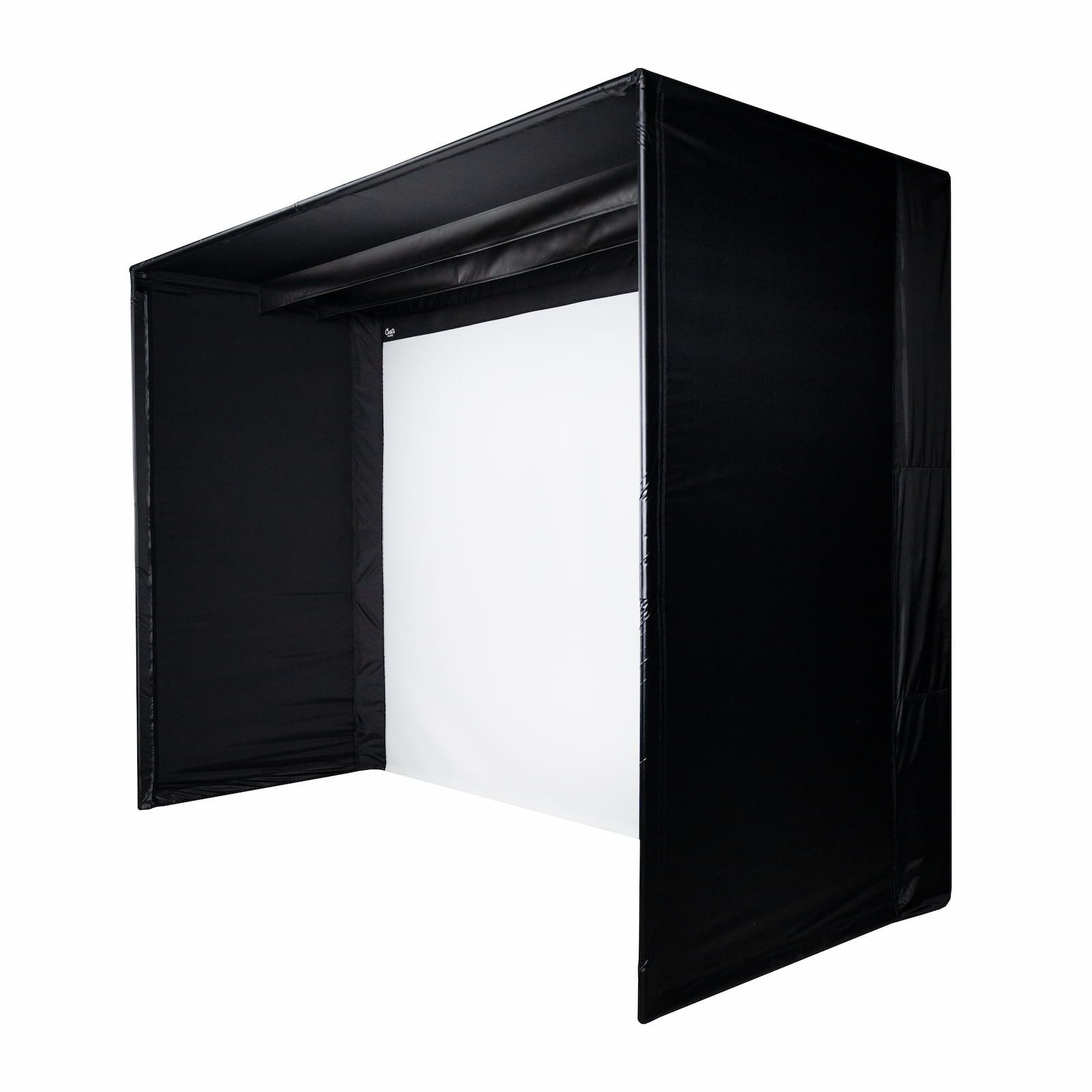 DIY Golf Simulator Enclosure Kit with Impact Screen
Ships in 3-5 Business Days
Low monthly payment with Affirm!
Our Golf Simulator Enclosure Kits are redesigned with an impact screen that perfectly brushes the floor. The high-quality nylon enclosure and connector fittings ensure a seamless setup. Give us a call if you need advice on which pipes you need, or just add the Pipe Framing Kit for a hassle-free, all-in-one home golf enclosure.
Consumer Financing From BreadPay:
Pay over 3 months for as low as 0% APR*
Get My Rate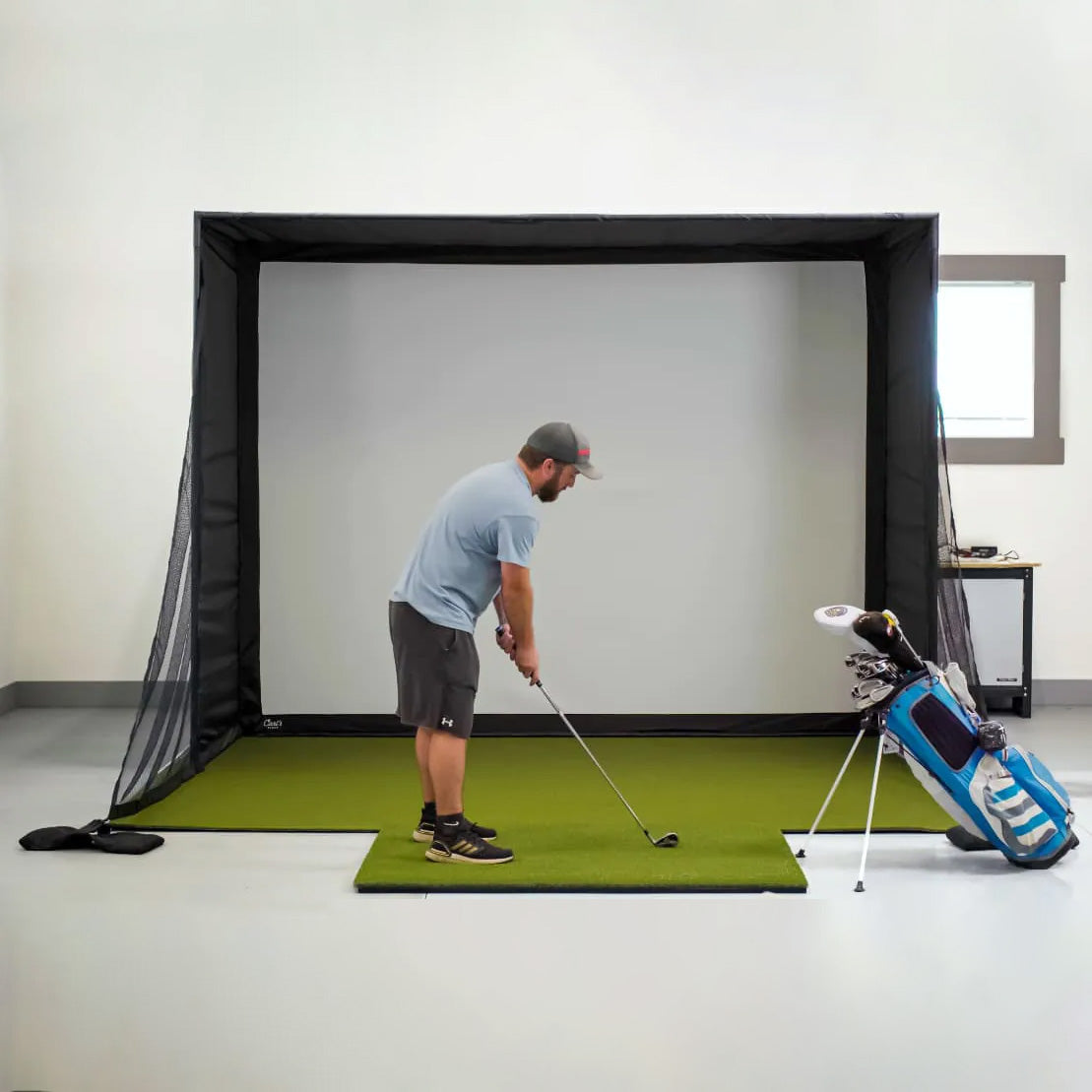 Save Money And Build Your Own Simulator!
Save thousands by building your own fully-loaded golf simulators! Designed to assist users with one of the trickiest parts of building a home golf simulator: building the enclosure. Enjoy practicing your swing at home year-round now!
Standard
Perfect for beginners or first-timers – an inexpensive impact screen for golf.
Budget-friendly projection screen for golf simulators.
Use with real golf balls up to 250 MPH.
Preferred
Best value for both home and light commercial users looking for the best durability.
Much smoother texture than Standard with tightly woven fibers for better HD picture.
Use with real golf balls up to 250 MPH with an indoor golf simulator.
Premium
The smoothest surface available on a full impact material.
Made of three layers of heavy-duty, tight-knit impact resistant polyester.
Quiets noise from the golf ball hitting the screen with a cushioned center layer.
Recommended where image quality is the top concern.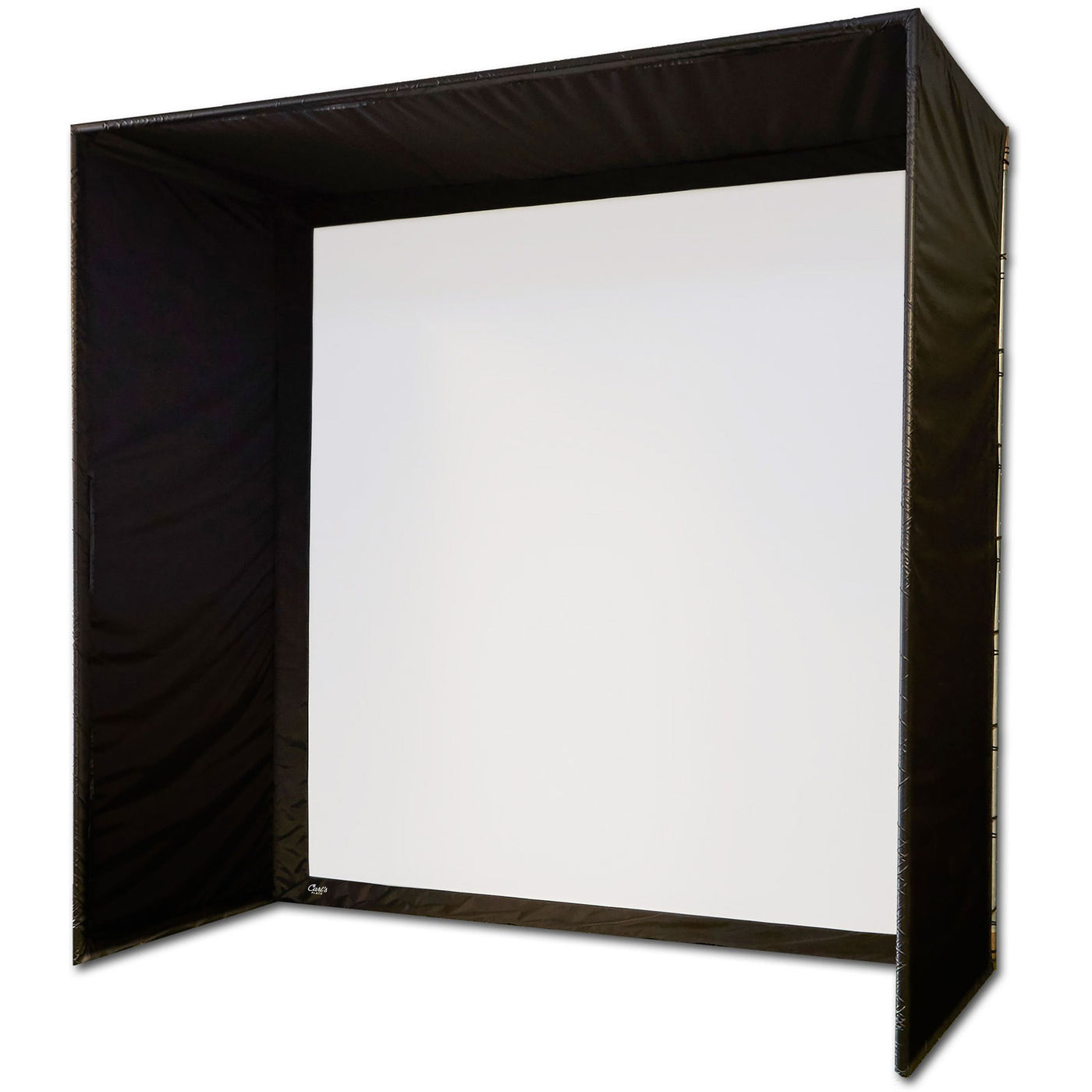 Frame Dimensions
Before you order, please be sure to consult the specifications tab for actual frame dimensions to be sure your enclosure will fit the space you have available. The frame will be larger than the listing size. We recommend getting the largest golf simulator enclosure that will fit in the space you have available. This will provide you with the most comfortable space to swing your clubs, as well as, the most safety.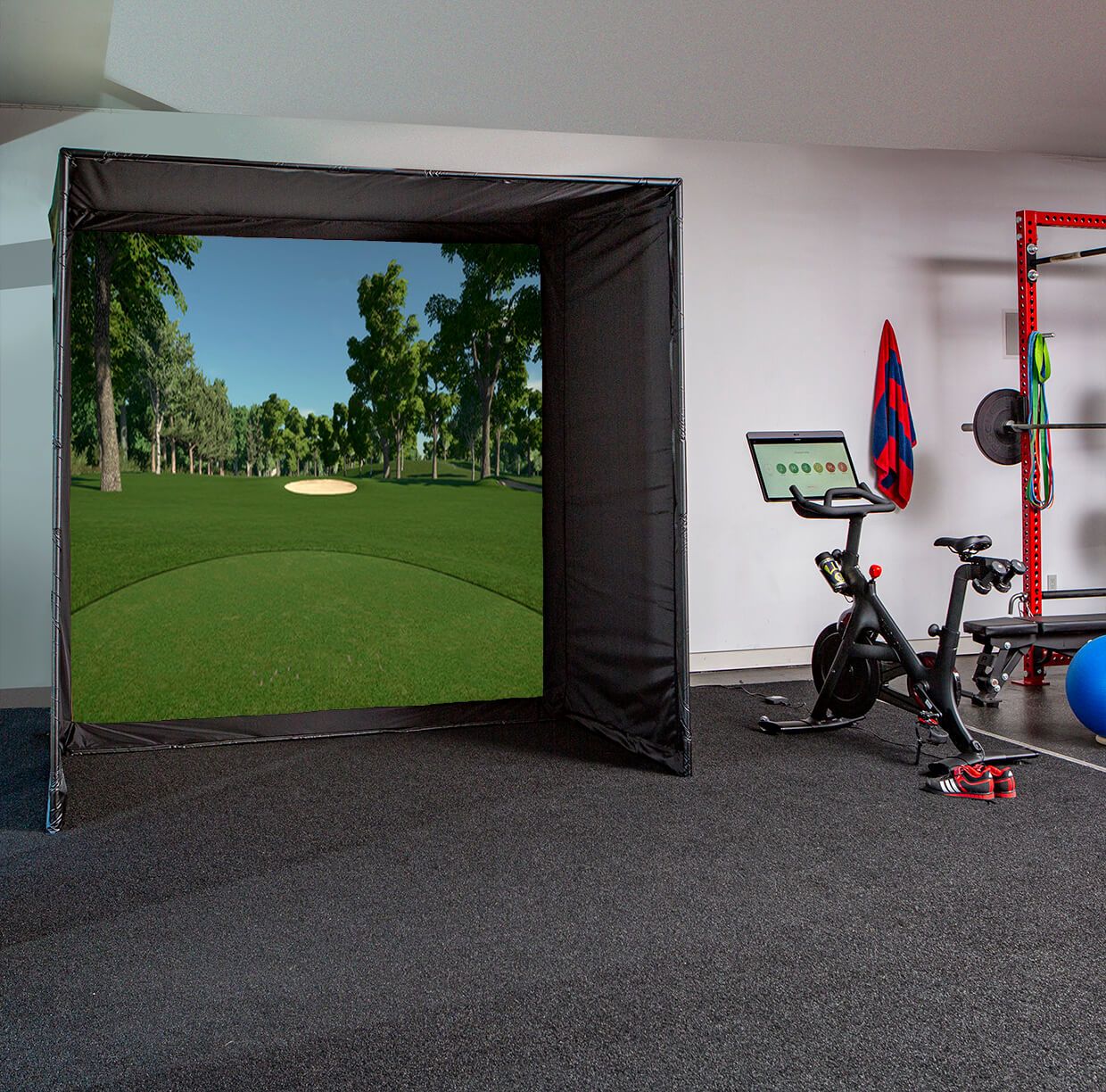 Aspect Ratio
We highly recommend building a screen to match your projector's aspect ratio. However, golf screens are often chosen to fit a space first and fit a projected image second. Choose whichever is more important to you. See this page for more information.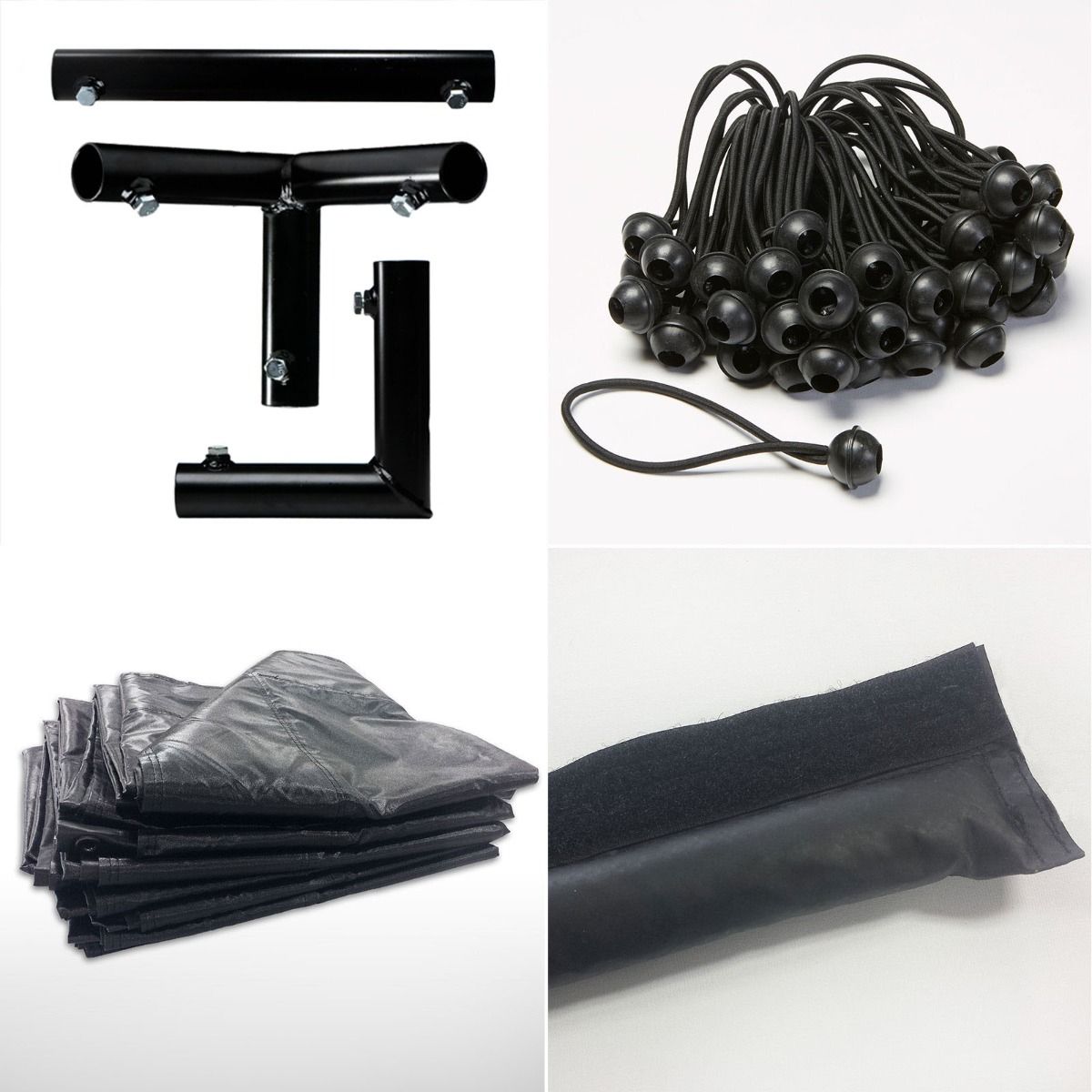 All Golf Enclosure Kits Include:
Your choice of golf impact screen
Black nylon enclosure
Steel corner fittings for frame construction
All required 6-inch ball bungees
Weight bag for bottom of screen
Detailed assembly instructions
What's Not Included
1-inch EMT (Electrical Metal Tubing/Conduit) is required to complete these frames. EMT steel pipe can be found at any local hardware store such as Home Depot or Lowe's. Your kit will include all details on what lengths and quantities of EMT are required.
Note that the life of a screen varies based on use. All impact screen users should note that these materials are "wearable" products. The style, ability, and frequency of the user will all contribute to the service life of a screen. However, all of our materials have been tested to withstand thousands of strikes at up to 250 miles per hour.
Installation
Your golf simulator impact screen enclosure assembles in just a few easy steps. First, assemble the frame using fittings provided in your kit (along with a few pieces of EMT that you purchase separately at a local store. We'll give you a list of all the sizes you need, and your local electrical supplier might even cut it to length for you.)
Next, secure the enclosure cover to the frame using hook-and-loop fasteners and ball bungees – no tools required! Use the same ball bungees to attach the golf screen to the frame and then simply use flaps to close the gap between the impact screen and enclosure to give you a finished, professional look.
Made to Order
Golf simulator screen enclosure kits are made to order and may require up to 5 business days for manufacturing plus the delivery time you select in the cart.
Golf Simulator Enclosures are made by hand. Please allow for slight variances in size. Package dimensions and weights may vary, however, every effort has been made to provide the most accurate information available. Enclosure screens ship folded in a box and cannot be rolled.