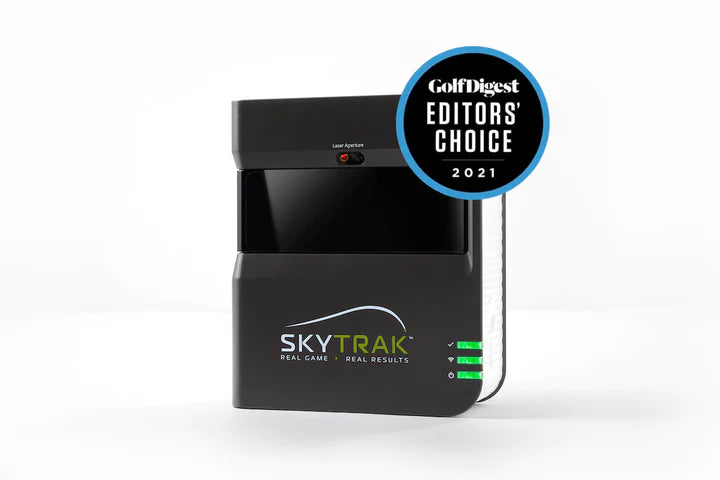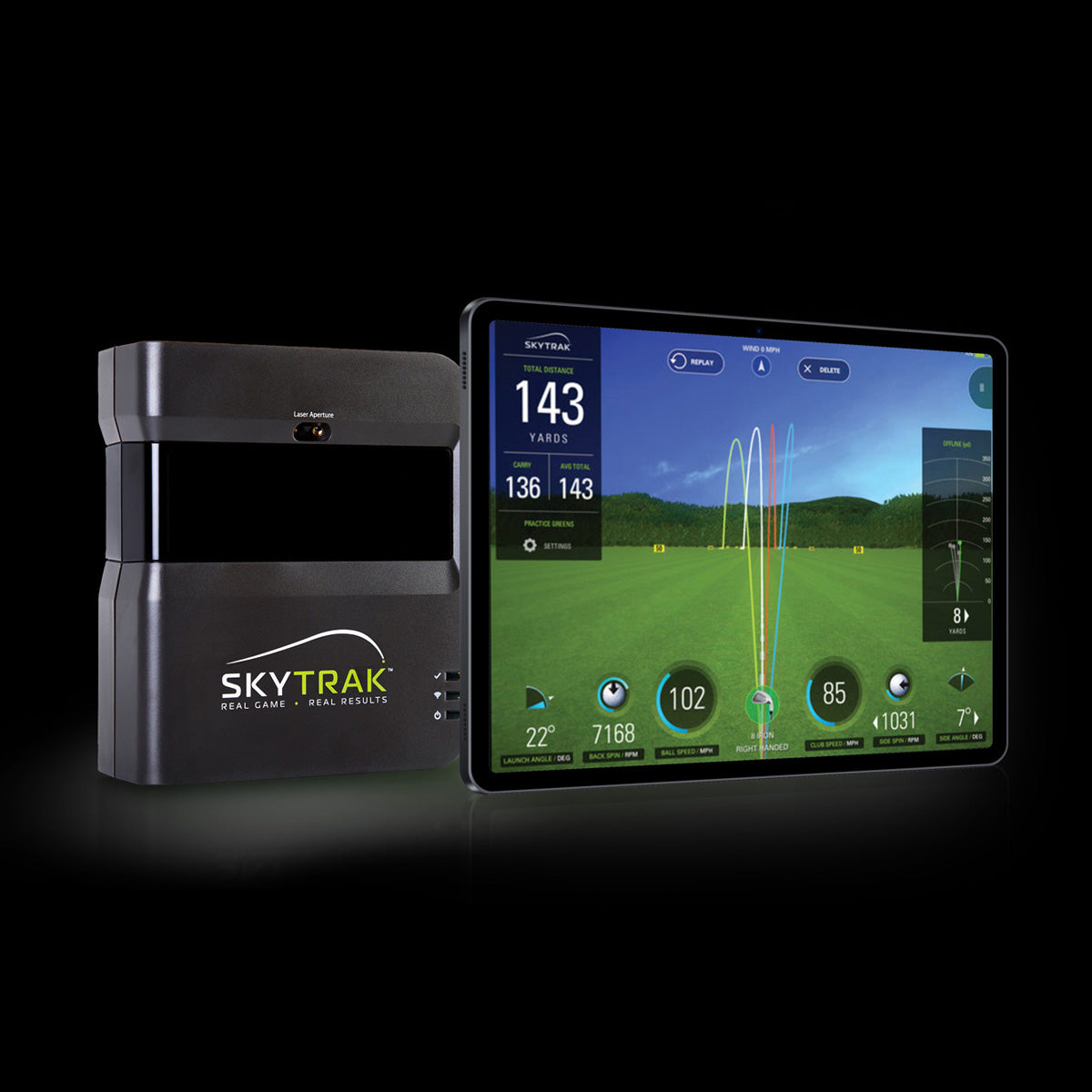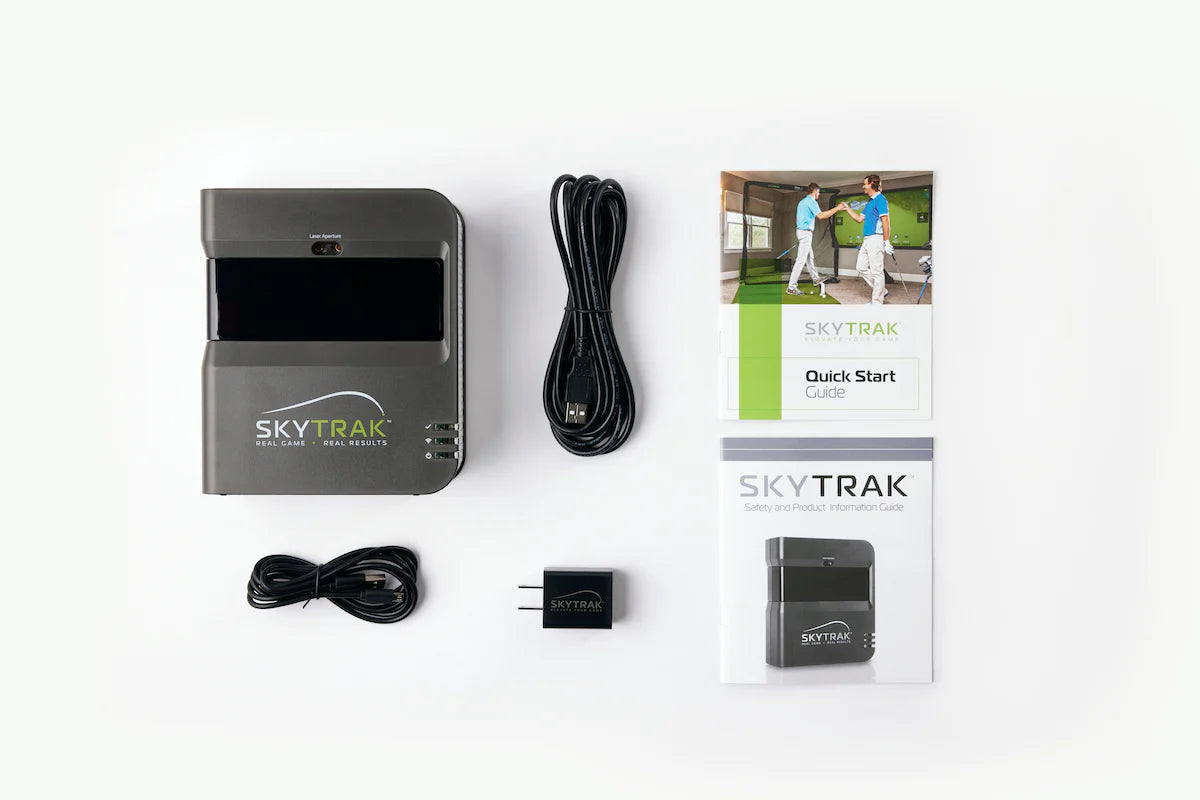 SkyTrak Launch Monitor
Low monthly payment with Affirm!
Ships in 3-5 Business Days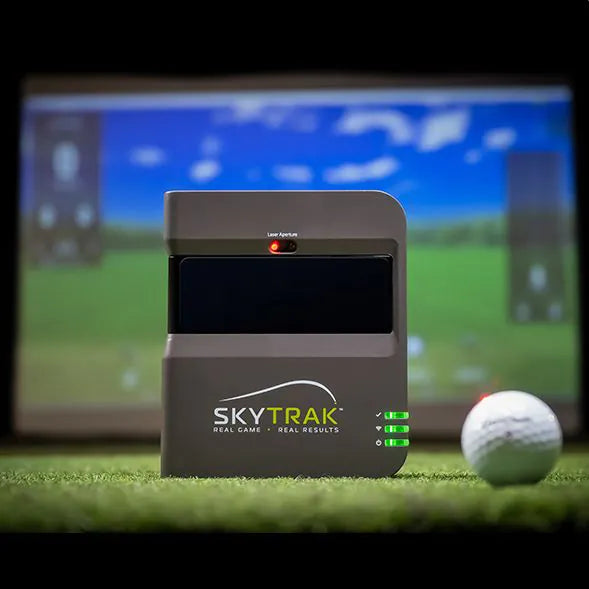 SkyTrak Lets You Practice Golf Anywhere
SkyTrak is the accurate, reliable choice for affordable all-in-one launch monitors. Named Golf Digest Editor's Choice for Best Launch Monitor under $2,000 in 2021. A golf game improvement system for use indoors and outdoors, no matter the weather.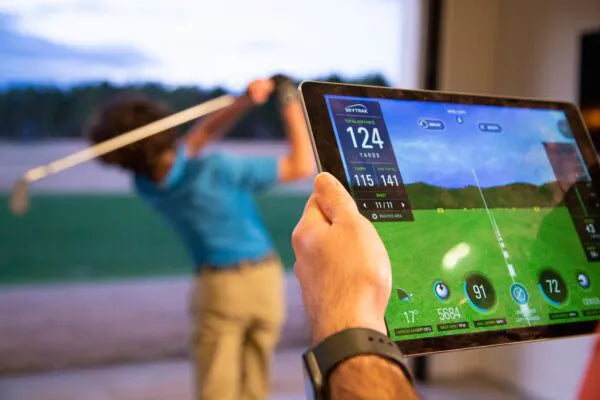 Photometric Technology
SkyTrak accuratelys imulates practice and play as if you were on the course.It gives you the most important ball and club data: ball speed, launch angle, backspin, club speed, sidespin, side angle, carry distance, offline and total distance.Now integrated with Golf Course Simulation Partners like: World Golf Tour, TruGolf E6, and TGC 2019. Each functionality allows users to play at some of the world's top golf courses, all from the comfort of home.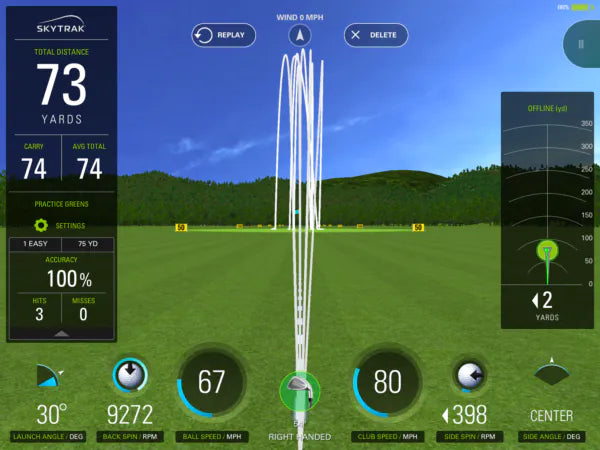 Highly Accurate & Portable
The first personal launch monitor of its kind, SkyTrak is a go-anywhere golf practice system. The compact unit wirelessly connects to your compatible device. Keep your golf game sharp with a SkyTrak Launch Monitor and Golf Simulator.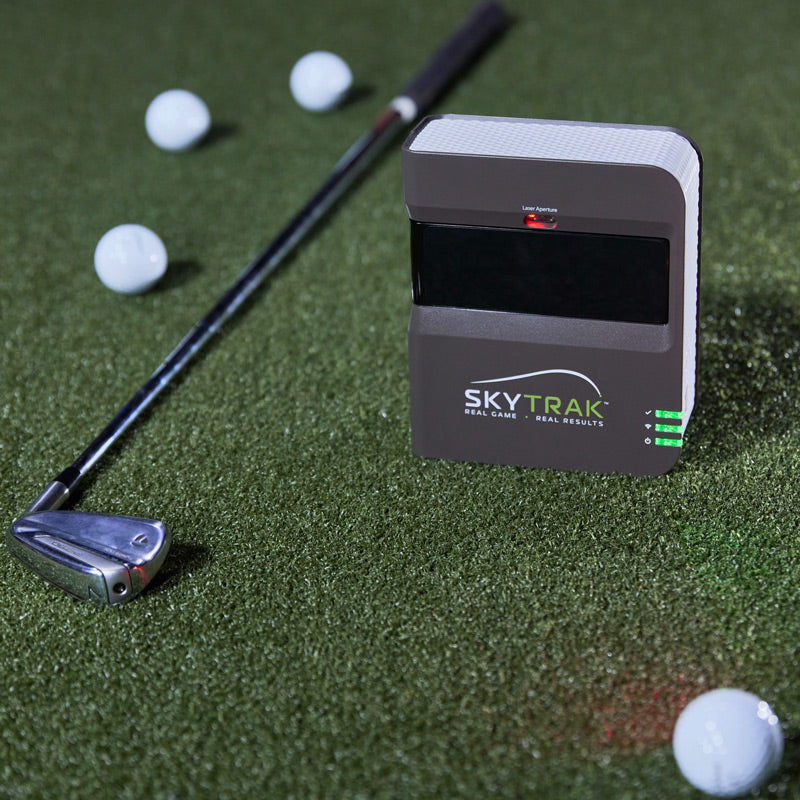 What's Included
SkyTrak Launch Monitor
SkyTrak App for iOS and Android
Basic Practice Range Software
USB Cable
SkyTrak User Manual
SkyTrak Software Features
We create and offer software that will make you want to use your launch monitor daily. Access to software requires an upgrade to our Game Improvement or our Play & Improve plans.
Player Skills Assesment
Create up to 10 target stations and practice with a purpose.
Bag Mapping
Dial in your yardages and always pull the correct club.
Practice Randomizer
Practice with a purpose. Set a minimum and maximum distance and let the shot tracking begin.
Wedge Matrix
Hit a vareity of shots with up to four wedges. Learn your distances for pitches, 1/2 shots, 3/4 shots, and full swings!
Shot Optimizer
What do the numbers mean? Hit the shot, analyze the data and let SkyTrak show you where your numbers should be.
Shot History
Know your game with the ability to review, analyze and adjust based on your shot history.