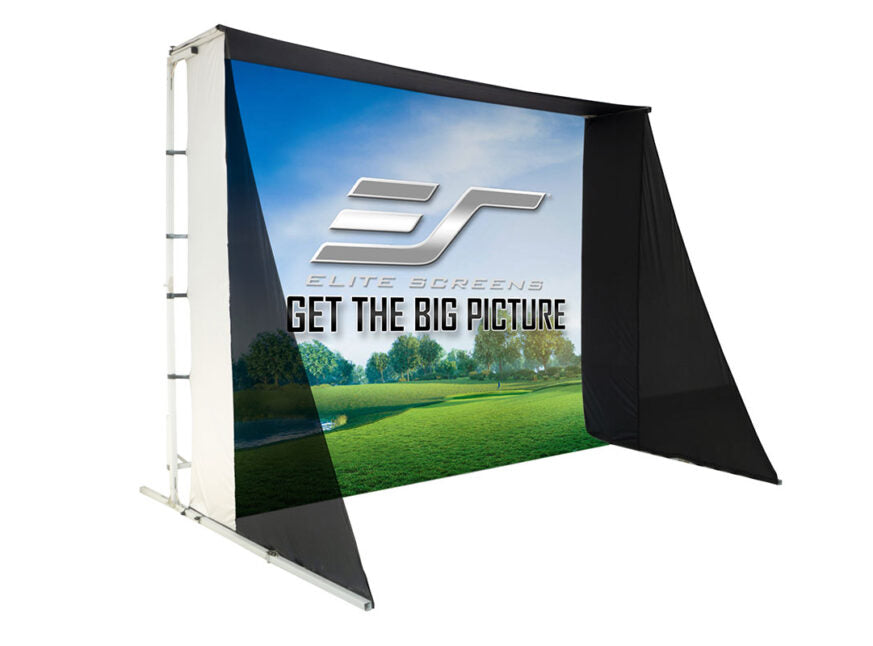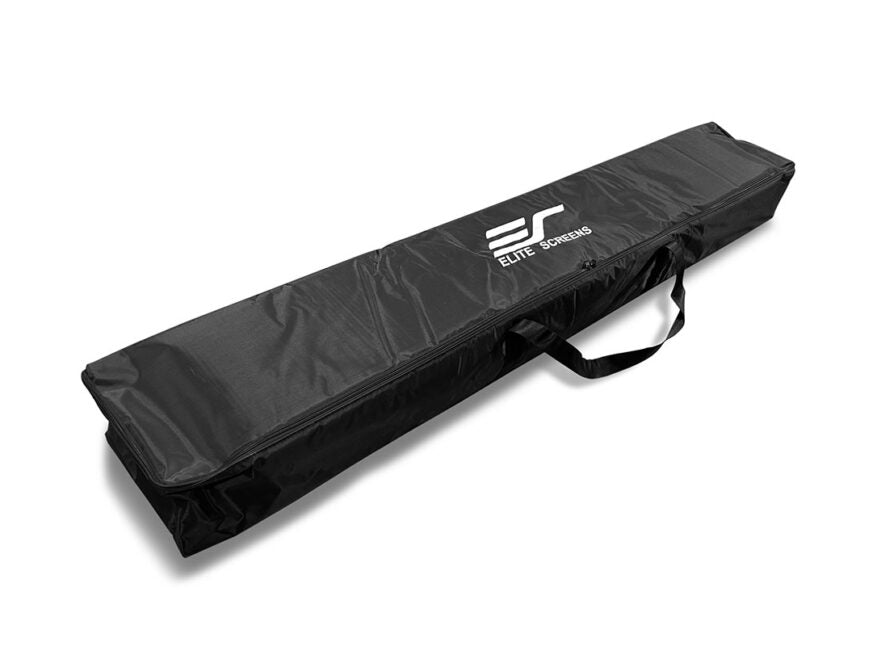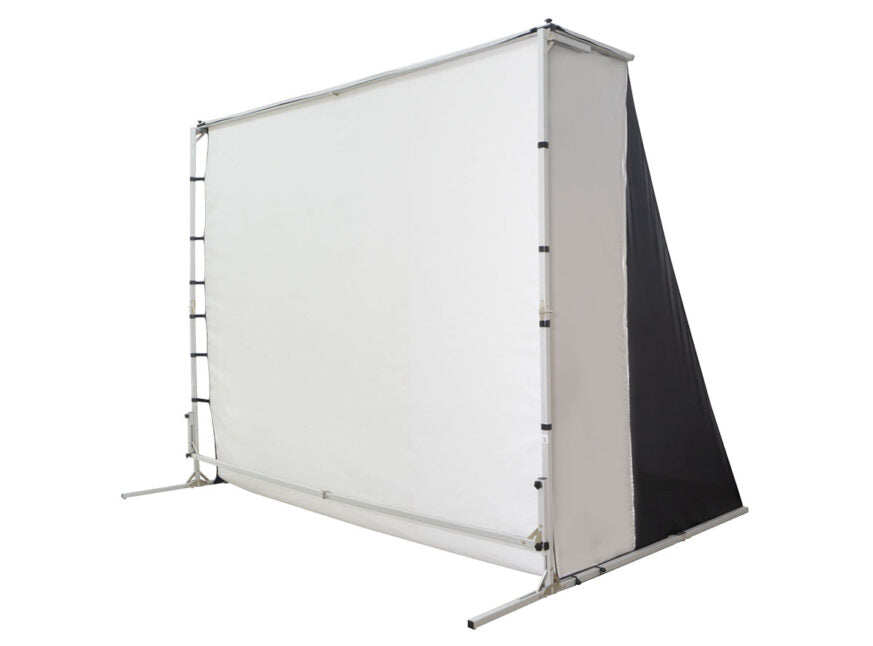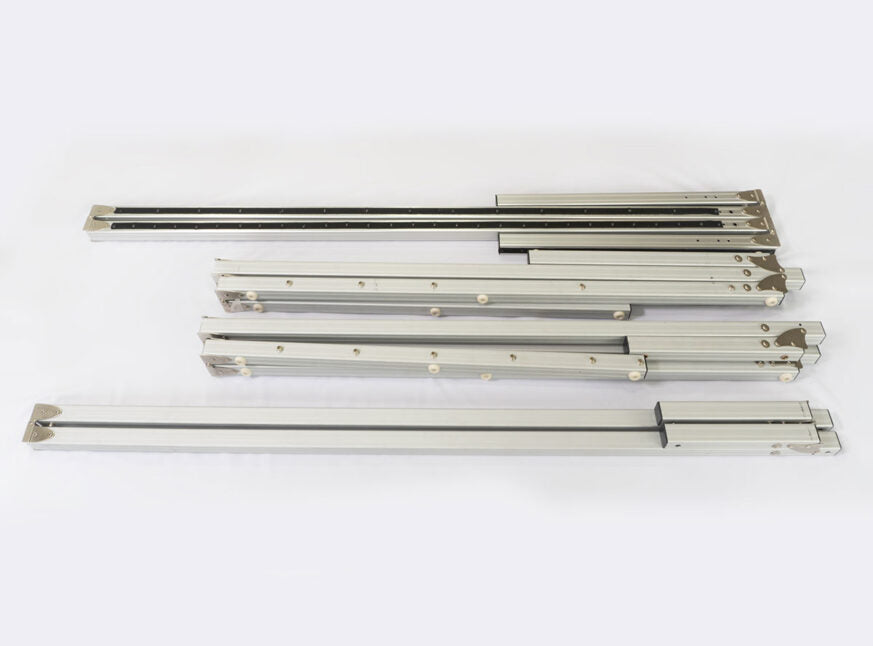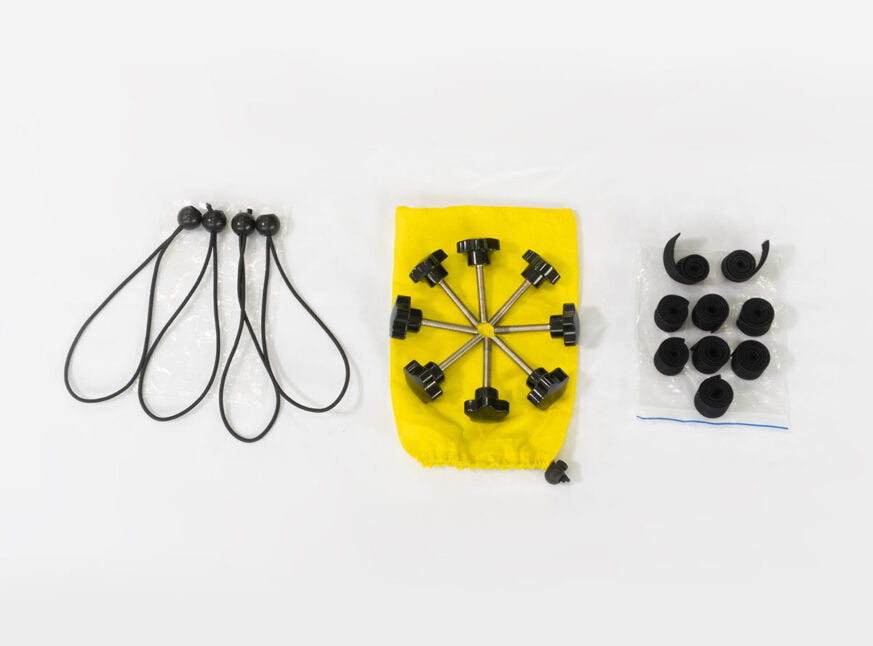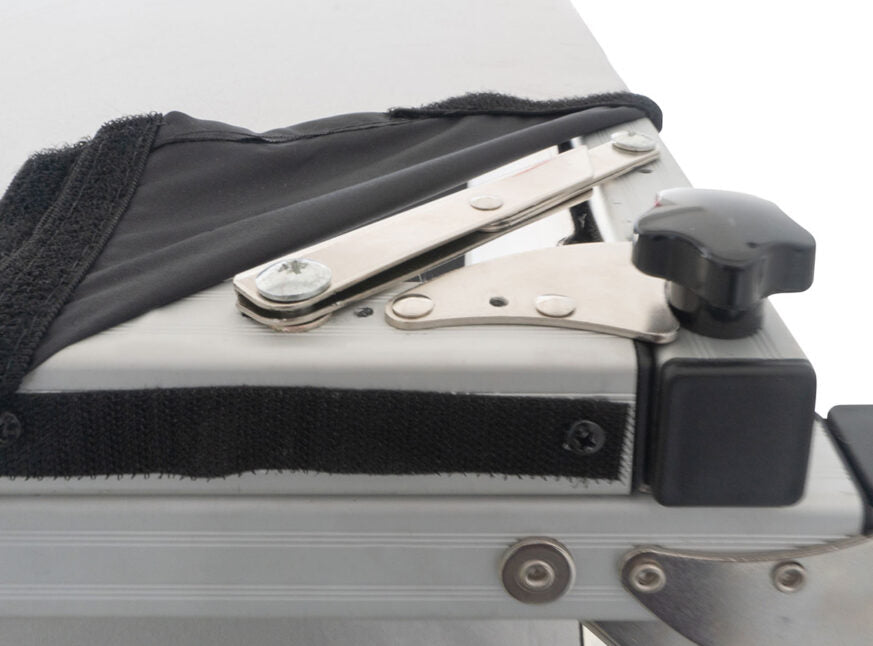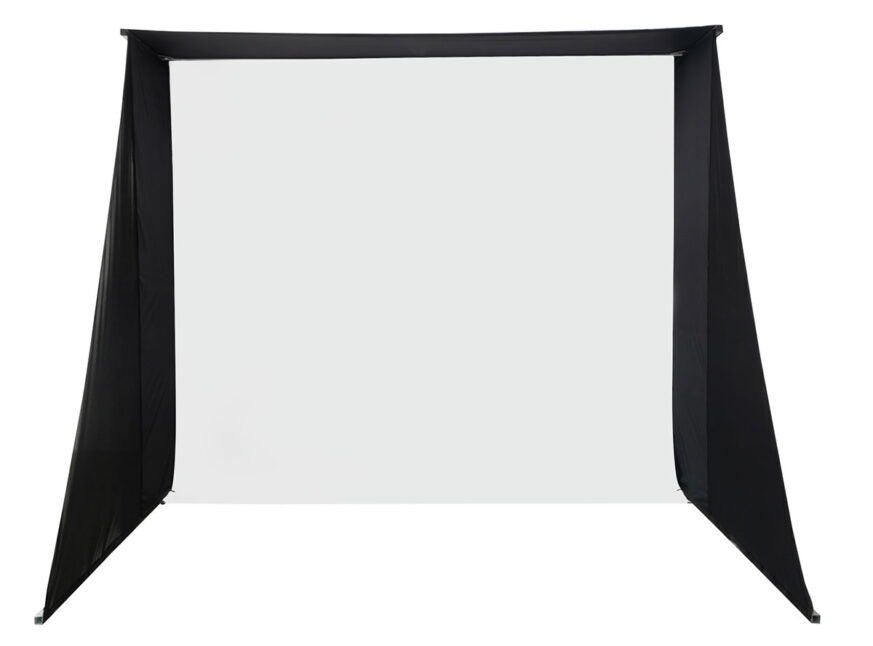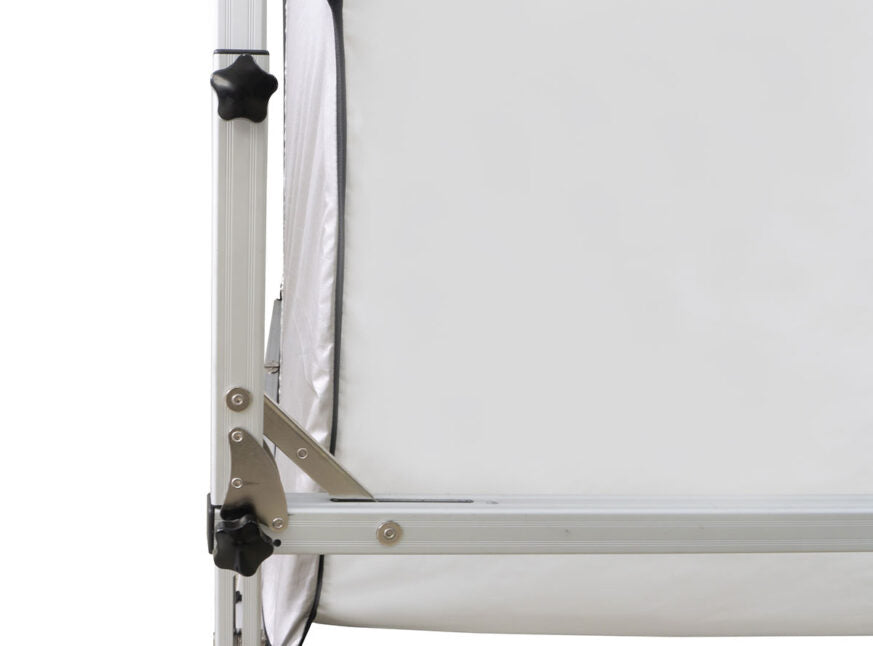 GolfSim Portable Enclosure ImpactWhite® 350
Low monthly payment with Affirm!
The GolfSim Portable ImpacWhite® 350 is a complete golf enclosure screen with a folding-frame design. The aluminum light weight construction is perfect for mobile on-the-go Golf /Multi-sport simulator applications.
*Impact screens are considered a wearable item and the life of them will vary according to their use. Avoid using golf balls with scuffs or markings to maximize the life of the screen. If possible, use new golf balls. Some creasing may occur but may be removed with a steamer and/or light ironing set to no higher than Polyester.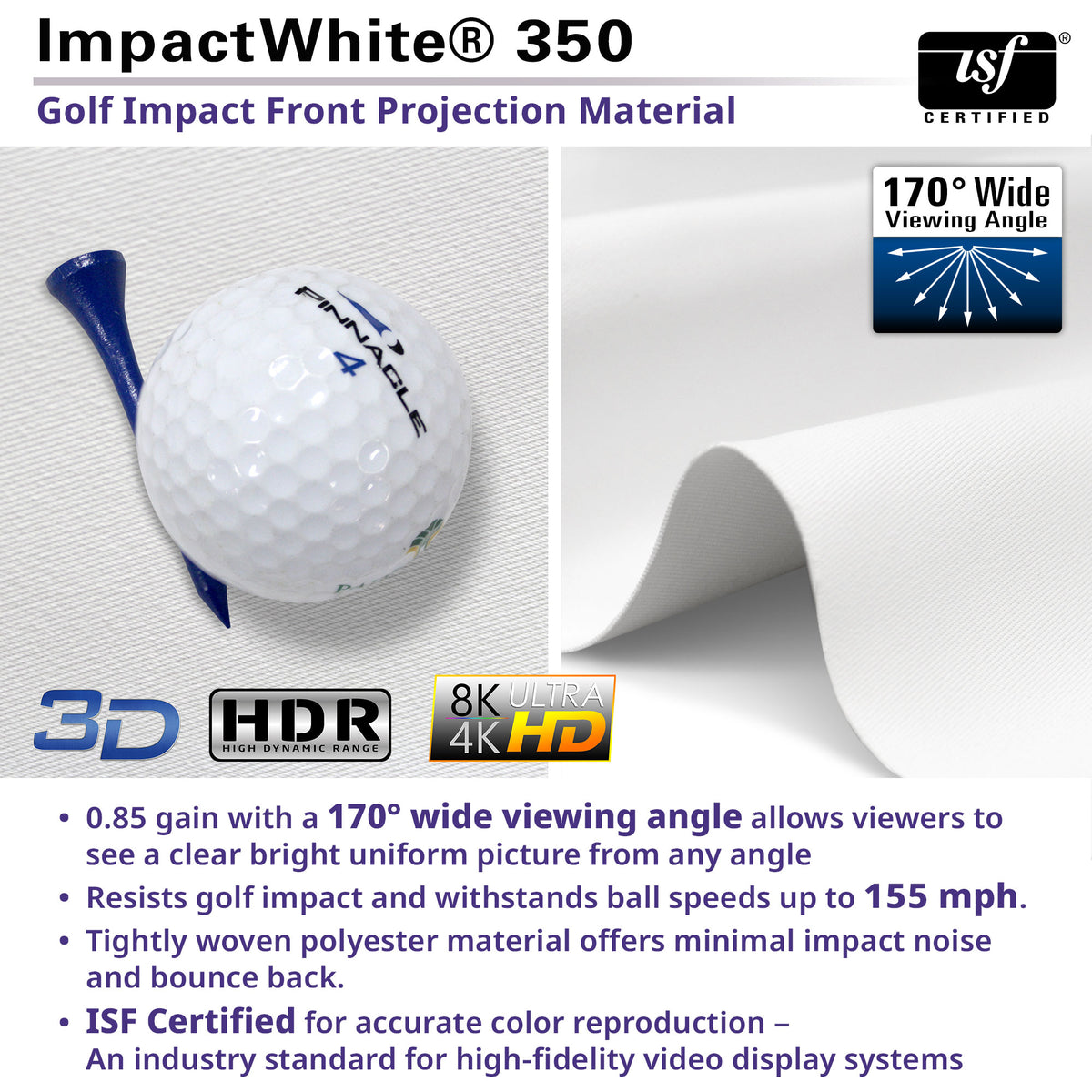 Screen material
ImpactWhite® 350 golf impact front projection screen material
0.85 gain with a 170° wide viewing angle allows viewers to see a clear bright uniform picture from any angle.
Resists golf impact and withstands ball speeds up to 150 mph.
Tightly woven polyester and golf ball bounce back
Allows a clear and sharp presentation without loss of image fidelity.
Designed to perform to high industry standards for cinema quality presentations
ISF Certified for Accurate Color Reproduction – An Industry Standard for High-Fidelity Video Display Systems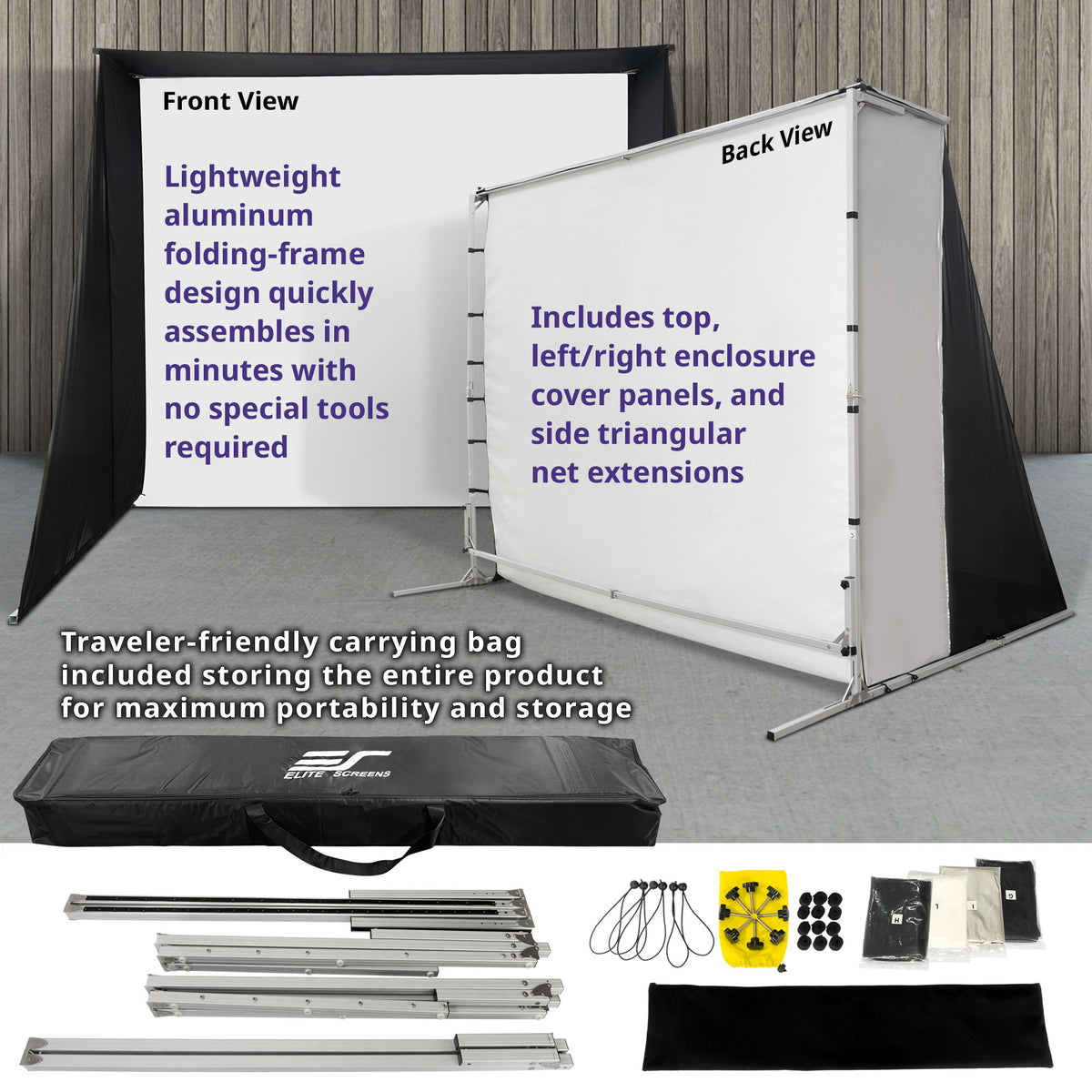 Design & Installation
Lightweight aluminum folding-frame design quickly assembles in minutes with no special tools required.
Includes top, left/right enclosure cover panels and side triangular net extensions.
Impact screen attaches to frame using Velcro and ball bungees to provide a flat and taut surface
Includes hook and loop strips to provide additional tension to the impact screen surface
Traveler-friendly carrying bag included stores entire product for maximum portability and storage.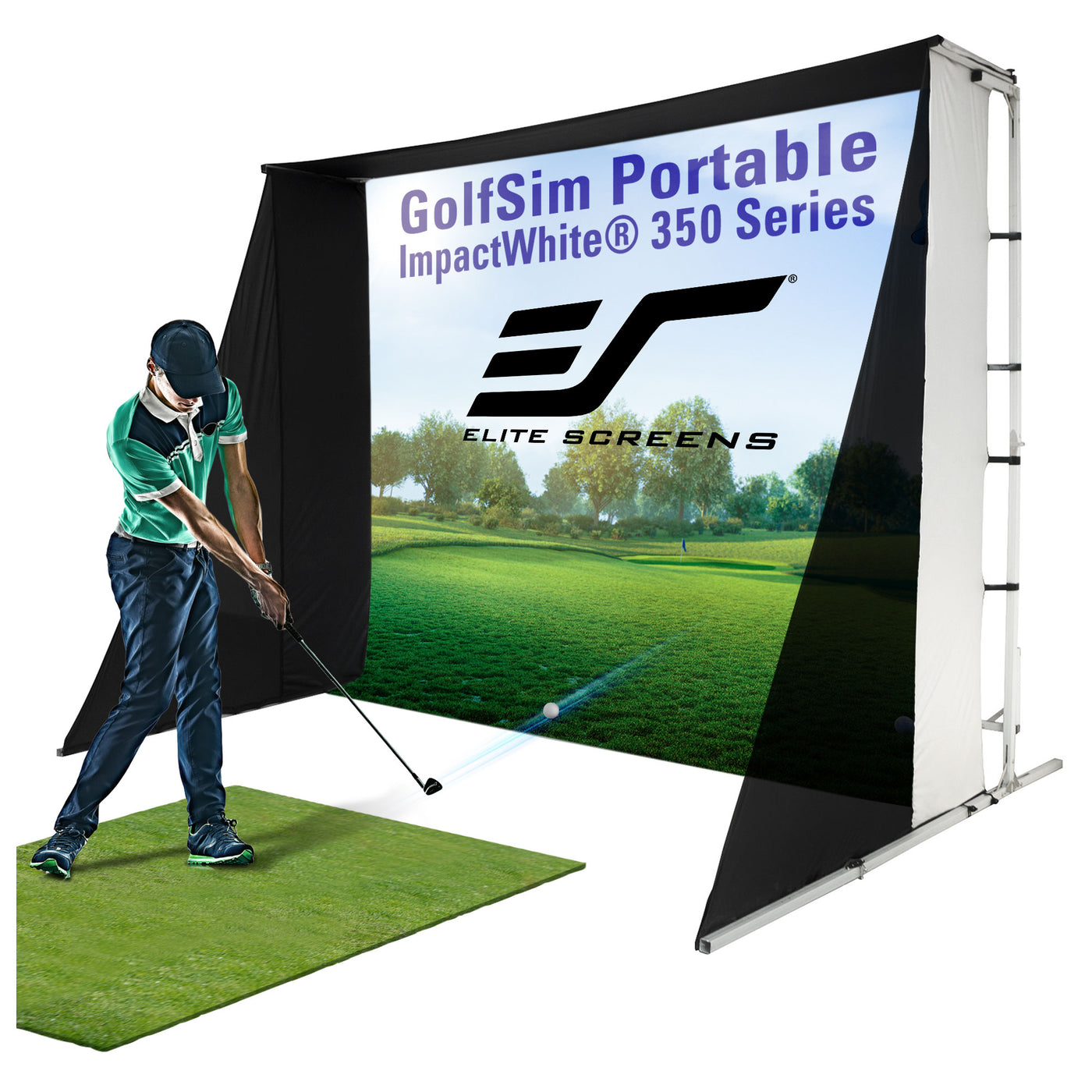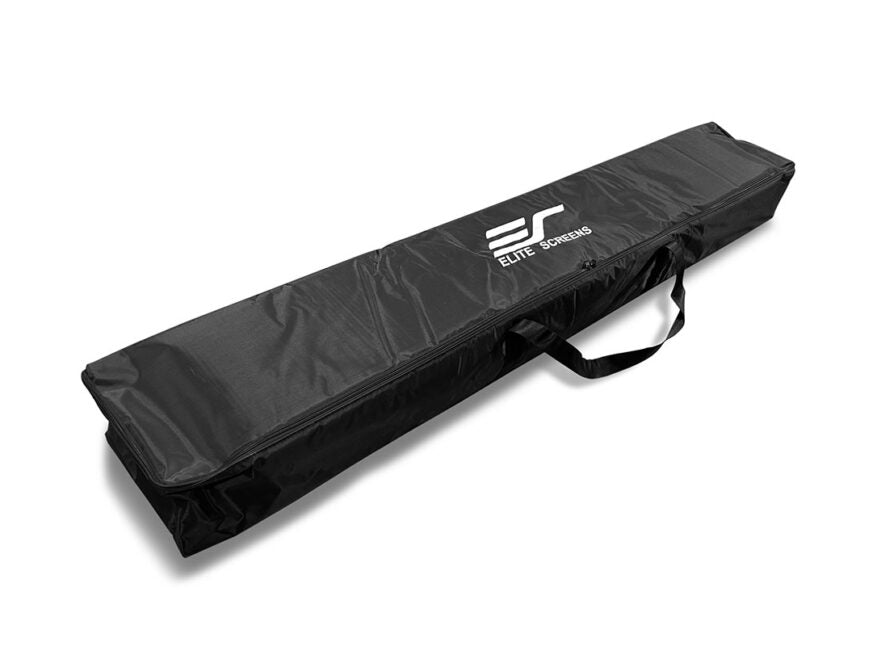 Assembles in Minutes!
Lightweight Aluminum
No special tool needed to setup or breakdown the frame and screen for a truly portable golf or mulit-sport simulator screen.
compact Design
3' x 6" x 3"
Folds down into a 3'x 6"x 3" carry case that easily fits into any standard vehicles trunk or backseat. Packs into a small case for easy transfer. Lightweight alumunium keeps the weight of the packed bag to a weigh to 43lbs for easy carrying.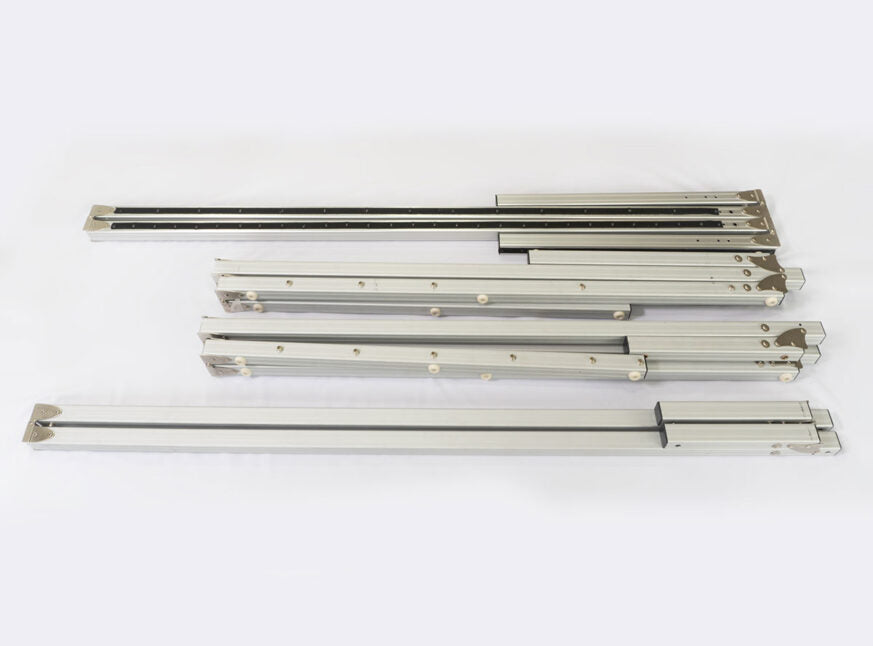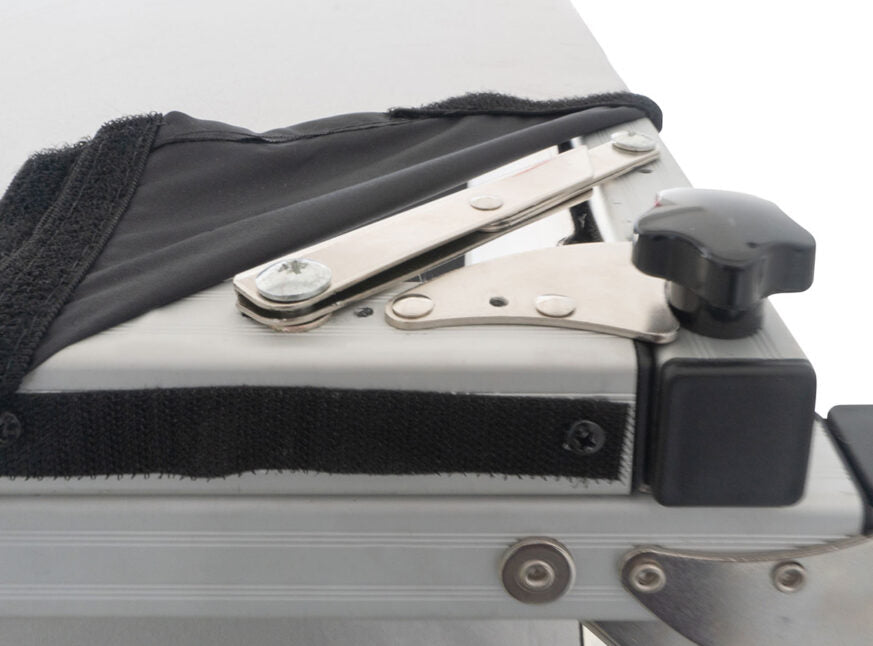 Folding Posts
Breakdown & Setup with Ease
Each support post utilizes a high-quality metal hinge to allow users to open and close each post repeatedly.
High Quality Metal
Snaps into place
Use image with text to give your customers insight into your brand. Select imagery and text that relates to your style and story.